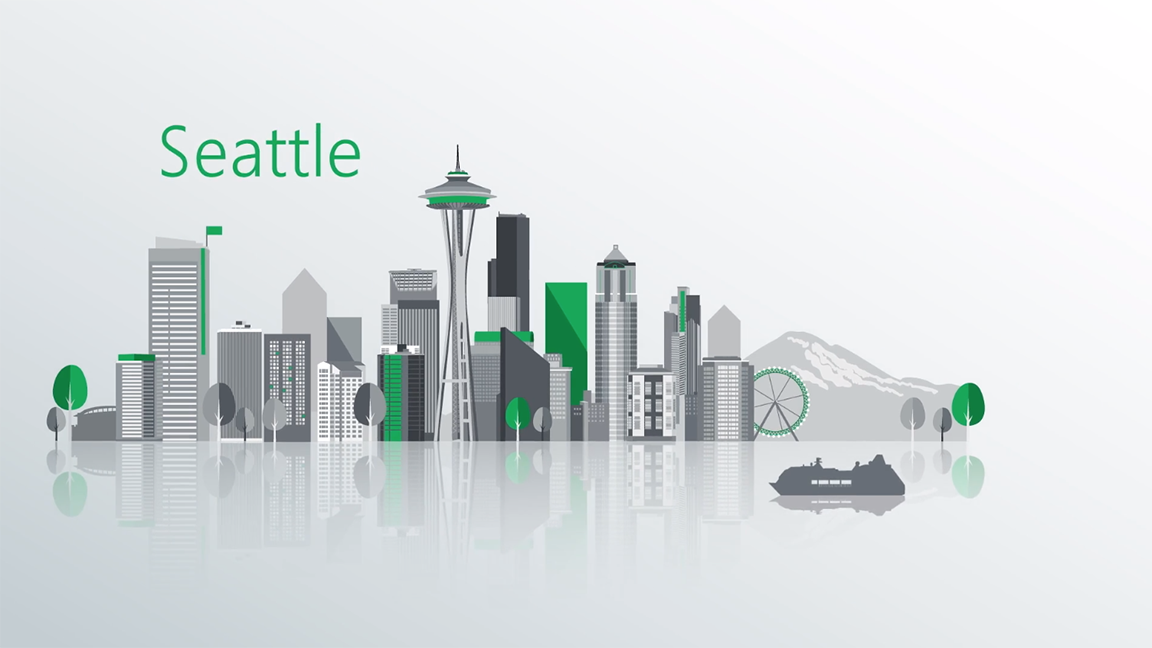 In the age of the internet, it can be both really easy and really hard to do your own research on a particular service or product. It's easy in the sense that there's a seemingly abundant amount of information you can find, but that's also what makes it hard: weeding out credible reviews from the noise.
When it comes to finding the right creative marketing agency or production studio that best fits your business needs, it can be overwhelming (especially in a creative and tech-focused place like Seattle). Are you looking to create a new video marketing campaign for social media? Or do you need a safety training animated video for new employees? Are you looking to redesign your website? If so, VMG Studios would be able to support those various project needs.
However, we understand that you and your business may want to go in another direction, or at least research other companies before making a final decision. With transparency in mind, we've compiled a list of the top creative marketing agencies that support enterprise-level corporations (in no particular order) based on provided services, experience in the industry, online presence, and other accolades. To be as unbiased as possible, we have not included VMG Studios on this list.
Indigo Slate
Indigo Slate is a full-service agency with a background in consulting and creative services across mobile, design, video, digital, and social.

Location: Seattle, WA
Founded: 2006
Services

Brand strategy & planning
Experience design
Visual storytelling
Engagement technology
Integrated campaigns
Fun fact: Indigo Slate operates under Zensar, a publicly-owned digital solutions and technology services company headquartered in San Jose, California.
Trifilm, Inc.
Trifilm provides creative, entertainment, and production services to companies and organizations across the world.
Location: Kirkland, WA
Founded: 1991
Services

Film & video production
Live event production
Motion graphics & animation
Graphic design
Strategic planning & management
Fun fact: according to its Facebook page, Trifilm's portfolio includes work for the Academy Awards, Bill Gates, and the President of the United States.
Mighty Media Studios
Mighty Media is a video production and creative agency specializing in the use of video-based content to drive business results.
Location: Bellevue, WA
Founded: 2010
Services

Video
Launch events
Live webcast
Creative development
Distribution
Fun fact: Mighty Media has unique job titles for its employees including a "Showbizist," "Strategologist," "Peopleist," and "Gen Z Creative."
Run Studios
Run Studios provides a broad range of production and digital media services with roots in motion graphics, design, and video.
Location: Seattle, WA
Founded: 2007
Services

Video production
Motion graphics
Animation
Design
Digital content creation
Fun fact: clients can source Run Studios for finding additional services based on project needs such as editors, project managers, and camera operators.
Integrated Talent
Integrated Talent is a media and marketing agency that drives to create, collaborate, and deliver client messaging.
Location: Bainbridge Island, WA
Founded: 2006
Services

Creative development
Video production
Still photography
Animation
Graphic design
Fun fact: Integrated Talent supports a wide range of organizations from startups to Fortune 500 companies.
Key Takeaways
With this information of some of the top marketing agencies in Seattle in hand, we hope you're closer to making a decision about which company can best support your project needs. When making a decision, be sure to consider the following:
Services provided
Experience in the industry
Company culture
Here at VMG Studios, we hope to be the right fit for you. Since 2004, we've been providing enterprise-level corporations with highly-targeted, effective, and integrated multi-media content. Our services include marketing strategy, concept ideation, design and branding, video and audio production, animation, motion graphics, interactive media, and strategic deployment.
What makes us unique is our diverse mindset, and the pursuit of growth through innovative solutions. We believe in creating an authentic experience for our clients by blending passion and transparency in everything we do.
You can learn more about us in the video below
Click the image below to learn how to successfully plan and budget your next project with an introductory project planning conversation.