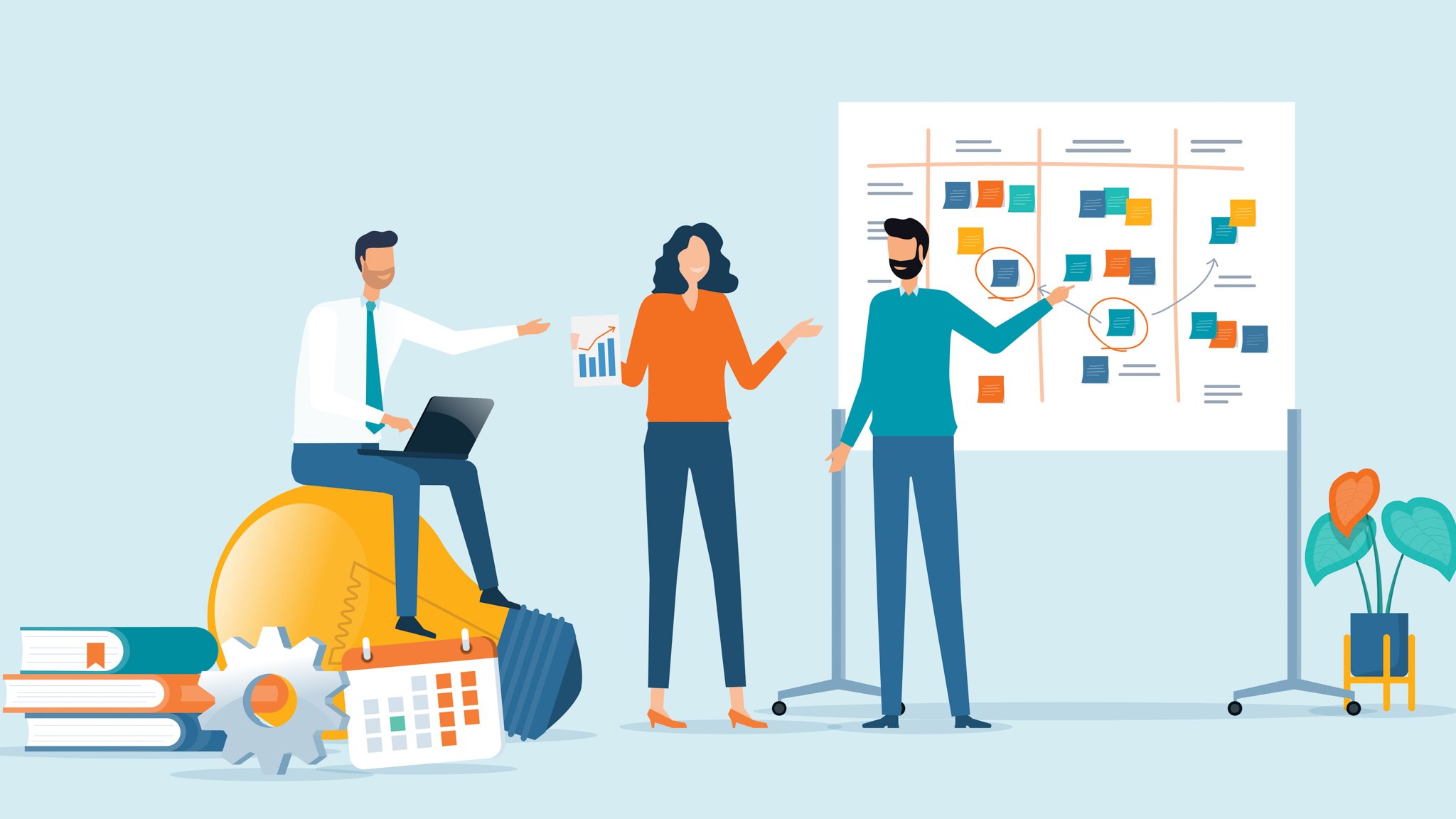 The digital marketing world is dynamic, constantly evolving, and fiercely competitive. Amidst a host of content options, video has emerged as a top contender. Companies are swiftly realizing the unique potential of animated video marketing due to its distinct advantages, impacting business marketing strategies and outcomes. In this article, we delve into why and how you should consider using animation in marketing, highlighting its ten most effective applications.
When Animated Video Becomes a Strategic Marketing Move
Animated video marketing isn't just an appealing idea; it's supported by statistics. Here are the reasons why animation should be a key component in your marketing strategy:
Complexity Simplified

: Animated videos have an unrivaled capacity to distill complex concepts. Whether it's explaining the latest tech gadget, an abstract scientific theory, or a newly launched software, animation is a powerful tool for marketers. In fact, 97% of marketers reported that videos help customers understand products better, as per a Wyzowl report.
Brand Identity Enhancement

: Animated videos provide a customizable canvas to reflect your brand's aesthetics and personality. They help reinforce your brand's identity, making you more memorable to your audience.
Cost-effective Resource Management

: Traditional video production is often resource-intensive and expensive. On the other hand, animated video production is generally cost-effective and logistically simpler, making it a smart choice for businesses of all sizes.
Unleashing Creativity:

The realm of animation is boundary-less. Animation can bring to life ideas that are impossible or impractical to capture on camera, offering unlimited opportunities for creativity.
Top 10 Strategic Applications of Animated Video in Marketing
The application of animated video in marketing is vast. Here are ten strategies to leverage animated video to effectively reach, engage, and convert your audience:
Explainer Videos:

Animated explainer videos are an engaging method to demystify complex products, services, or concepts. Unbounce reveals that using such videos on landing pages can boost conversion rates by up to 80%.

Brand Storytelling:

Animated videos can narrate your brand's story – its history, mission, vision, and values – in an audience-resonating manner, fostering lasting connections.

Product Demos:

Animated product demos can guide audiences through product features and functionality, particularly for software or digital services, promoting uptake.

Social Media Content:

Animated videos are popular on social media. HubSpot reports that videos generate 1200% more shares than text and images combined, indicating the high engagement potential of animated content on these platforms.

Educational and Training Content:

Animation can make both internal training materials and customer-facing educational content more effective and engaging.

Data and Infographic Videos:

Animated data and infographic videos can transform dry statistics into engaging, understandable content.

Onboarding Videos:

Animated videos can warmly welcome new customers or clients, guiding them through the initial steps of using your product or service.

Email Marketing:

Animated videos can enhance click-through rates and overall engagement in your email marketing campaigns.

Website Introductions:

An animated video on your landing page can provide an efficient brand or product overview, encouraging visitors to explore further.

Public Service Announcements:

Animated videos can make your social or environmental message more impactful and memorable.
Animated Video Marketing: A Powerful Tool for Business Growth
In the cutthroat digital marketing space, differentiation is vital. Animated video marketing offers a unique blend of engagement, simplicity, and versatility, proving to be an essential tool for marketers.
Regardless of your business size or sector, animated videos can help elevate your brand and engage your audience. From simplifying complex concepts and showcasing your brand's personality, to managing your budget and fostering unlimited creativity, animated videos can elevate your impact and help you reach your marketing goals.