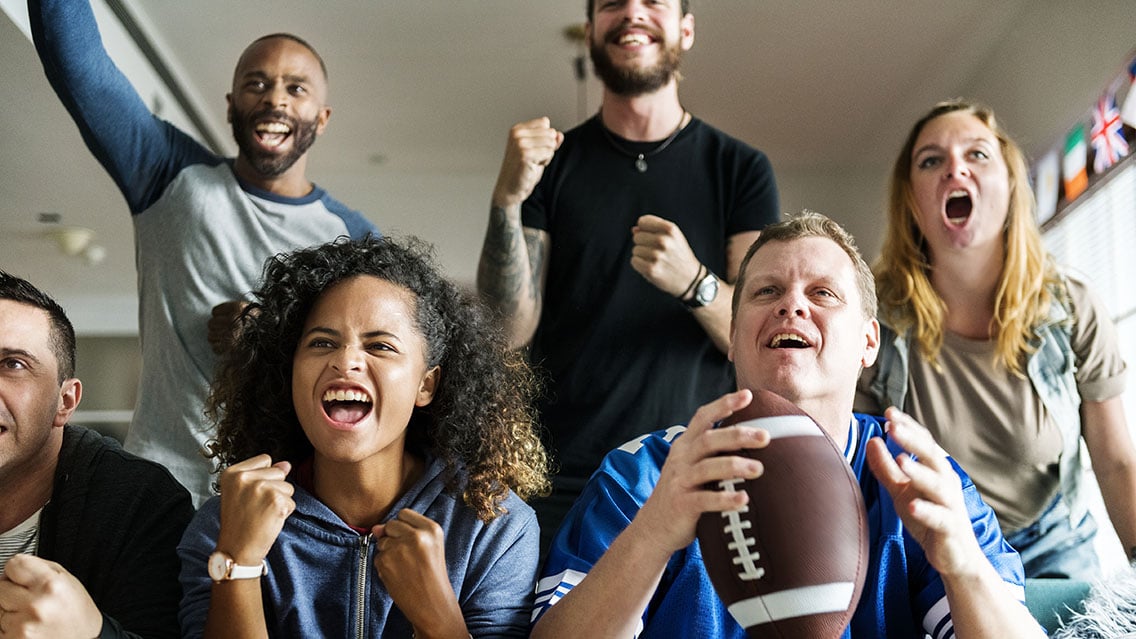 Super Bowl LV has come and gone, and while the game itself looked a bit different in 2021 (yes, I'm talking about the 30,000 fan cutouts that helped fill the limited-capacity stadium), there was one thing that remained a constant: the advertisements.
Super Bowl commercials are always a big part of the festivities and spark a lot of online chatter, both good and bad.
As a creative marketing agency and video production studio, our team loves to see how other companies and creative teams spend 5.6 million dollars. We've rounded up the top commercials that everyone is talking about, in no particular order.
GM: No Way Norway
Once again, Will Ferrell's comedy shines in this commercial. Ferrell is on a mission to beat Norway's title of selling more electric cars per capita than the U.S. He enlists the help of Kenan Thompson and Awkwafina for a journey to Norway.
In the end, Kenan and Awkwafina end up in Finland while Ferrell mistakenly goes to Sweden. The tagline of "We're Coming Norway" plays on the friendly competition of which country can sell more eco-friendly cars.
Fun fact: Will Ferrell's wife, Viveca Paulin, is Swedish, making the last bit of the ad a little bit funnier.
Toyota: Upstream
The two categories of commercials that seem to strike a chord are comedy and inspirational. This Toyota ad featuring 13x Paralympic gold medalist, Jessica Long, is definitely the latter. It chronicles her adoption story alongside her swimming career in an emotional story of overcoming all of the odds. This commercial is proof of the power of storytelling.
As you likely noticed, this commercial didn't have anything to do with Toyota's vehicles. Instead, it focuses on Toyota's partnership with Team USA ahead of the 2021 Summer Olympics, showcasing Toyota's brand essence.
Cheetos: It Wasn't Me
Ashton Kutcher. Mila Kunis. Shaggy. The comedy combo you'd likely never predict would appear in a Super Bowl commercial together. Kutcher and Kunis, who are married, play a cat and mouse game of Kutcher catching Kunis eating all of their Cheetos set to Shaggy's hit song "It Wasn't Me."
It all comes to a head when Kutcher believes Kunis when she says, "It wasn't me" and Shaggy reacts with "Well, that's the first time that's ever worked." This commercial was a fun flashback to the days when "It Wasn't Me" was released (2000) and Kutcher and Kunis were starring in "That '70s Show."
As our social media manager and photographer, Bridget Raftery, put it, this was a good example of "an awareness campaign for a new product from a well-known brand."
Doritos 3D: Flat Matthew
Speaking of well-known brands launching a new product, Doritos brought in some star power to showcase a new kind of chip. Introducing "flat" Matthew McConaughey. Set to Queen's classic song, "I Want to Break Free," the ad shows McConaughey navigating the world as a flat version of himself.
What finally brings him back to 3D? The 3D Doritos, of course.
The concept is simple, humorous, and effective in showing off this new Doritos product.
Jeep: The Middle
Jeep struck a more serious tone with this commercial, tapping into the current political divide of the country. Featuring Bruce Springsteen, the ad preached unification and meeting in the middle. The two-minute-long spot concludes its message "To the ReUnited States of America."
This commercial proved to be one of the most divisive, with some saying it was their favorite ad and others saying it went too far.
Regardless, the commercial had people talking, which is generally a good thing in terms of marketing.
Honorable Mentions
Here are a few other ads that many people enjoyed and discussed online (also in no particular order).
Bud Light Seltzer Lemonade: Last Year's Lemons
Amazon: Alexa's Body
Cadillac LYRIQ: ScissorHandsFree
Rocket Mortgage: Certain is Better
Tide: The Jason Alexander Hoodie
Other Notable Super Bowl Ad Moments
Oatly: Cow, No Cow
I'd be remiss if I didn't mention Oatly. Yep, I'm talking about that commercial…
If this commercial could win a category, it'd probably be the "love to hate" category. It features Oatly's CEO, Toni Petersson, singing a song dubbed "Cow, No Cow." Let's just say that people have opinions.
Here's a fun fact about this ad: this ad is recycled! According to Ad Age, it first ran in Sweden in 2014 and was then banned after facing a lawsuit from the Swedish dairy lobby.
Stock Video Blunder
Over the last year, more companies have turned to stock footage to fill their marketing videos since live-action shooting wasn't always a safe option because of COVID-19. There's no harm in using stock footage as it is a great alternative when live productions or animation aren't an option. VMG even identified it as a trend in our 2021 trend series.
With the abundance of stock footage out there though, it seems almost impossible that two different companies would pick the same stock video, but that's exactly what happened.
Indeed and Guaranteed Rate used the same stock video in their spots (talk about awkward).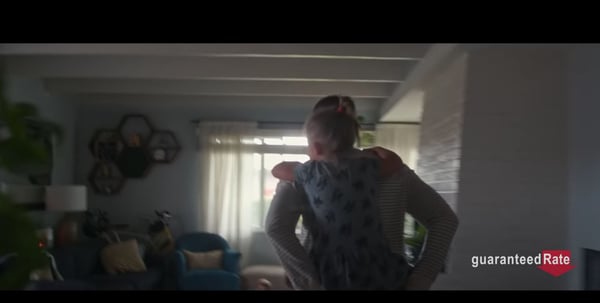 Guarantee Rate Commercial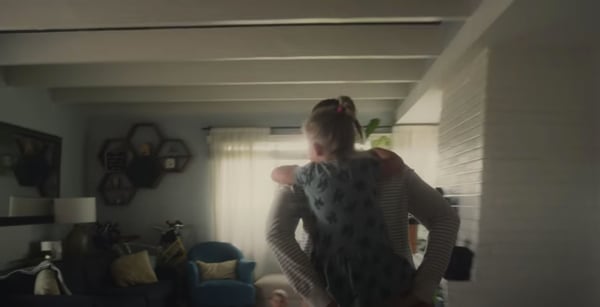 One solution to prevent this from happening to your company is to create your own stock video and photo library. Bulk up your content when you can so that you can pull from your own custom stock video later on.
Until the Next Super Bowl…
There were obviously dozens of other commercials that didn't make this list, but if you have strong feelings about any of them, tell us in the comments! As marketers, we love to look at these ads through a specific lens and see how consumers react to the various creative concepts and messaging.
It gives our team creative inspiration and we definitely always learn a thing or two about what works and what doesn't with each Super Bowl extravaganza.
If you're looking for more creative inspiration, click the image below to download our free 2021 trends eBook!