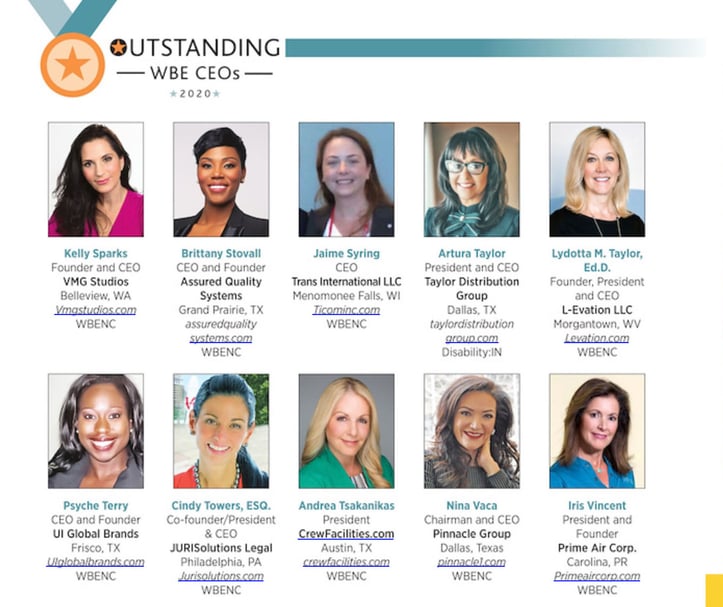 We are excited to announce that VMG Studios CEO and Founder, Kelly Sparks, has been named one of Women's Enterprise Magazine's (WE USA) Outstanding WBE CEOs of 2020.
A WBE, or Women's Business Enterprise, is a certified diverse company. VMG Studios is a certified women-owned business through the Women's Business Enterprise National Council, also known as WBENC.
Click the image below to read more from WE USA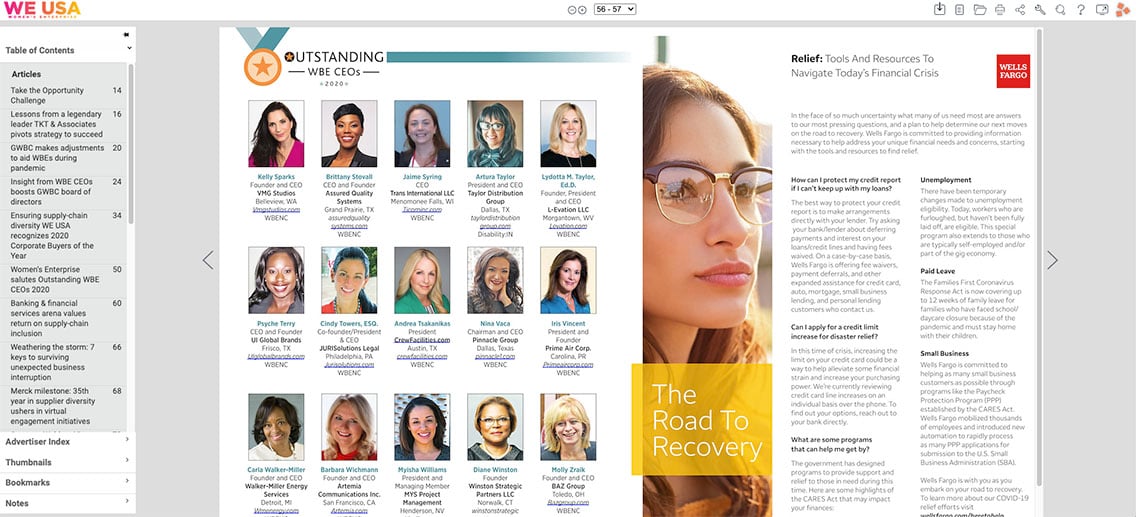 "At Women's Enterprise USA, we are euphorically focused on women who build and run their own companies and eagerly tell their stories of success – whether they're about developing their businesses, creating jobs in their communities or mentoring other entrepreneurs. We asked leaders of business advocacy groups across the country for the names of women who represent strength and determination, bring quality and innovation to the marketplace and work to improve their communities.
'These CEOs are leading the way for other female entrepreneurs to bring competitive, collaborative and innovative services to a marketplace in motion,' said Kristin Schneider, publisher of Women's Enterprise USA. 'Our Outstanding WBE CEOs 2020 have not only built successful companies, they are changing the way the world does business.'"
The team at VMG Studios is proud of all of Kelly's accomplishments and we wish her a big congratulations on her much-deserved recognition.
Learn more about the benefits of partnering with a diverse supplier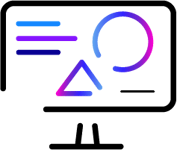 Learn more about Kelly's winning strategies through her upcoming webinar
Mastering the ART of Business GROWTH