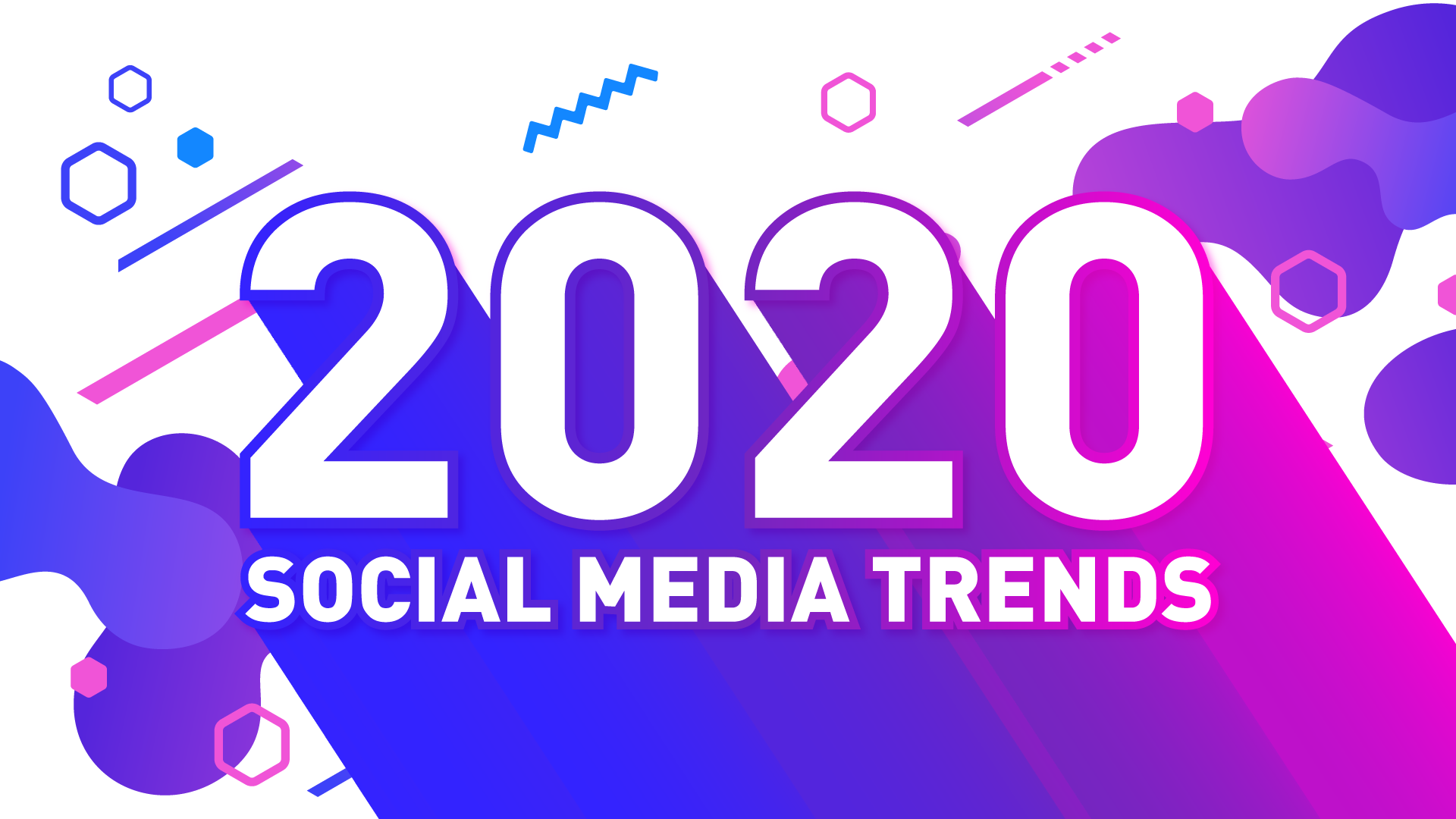 At the start of the last decade, Facebook was the top social media platform and now-major power players, Pinterest and Instagram, were freshly launched. Now, a full ten years later, social media has evolved from an easy way to stay in touch with friends to an influential medium for targeting and connecting with customers, promoting and purchasing products, and representing your brand identity in a fun, engaging way.
As a Sales & Marketing Specialist at VMG Studios and seasoned Social Media Manager, I spend a large part of my days scrolling through Instagram, Facebook, Twitter, and LinkedIn, observing and analyzing trends in the creative content found on those platforms.
The social media content design trends I've seen for 2020 are not only indicative of the cultural changes social media has experienced as the channels have grown and evolved, but they also set the tone for how brands will be interfacing with their customer bases in the future.
1. Muted Color Palettes
Muted colors, or colors that have black or white added to tone down the vibrance of the color, will be huge in 2020. Many companies are beginning to use a muted color palette with either a pop of color to create contrast, or thick, bold text to make the message stand out. Oftentimes, brands are using these muted colors in a monochromatic palette, as seen in the posts below.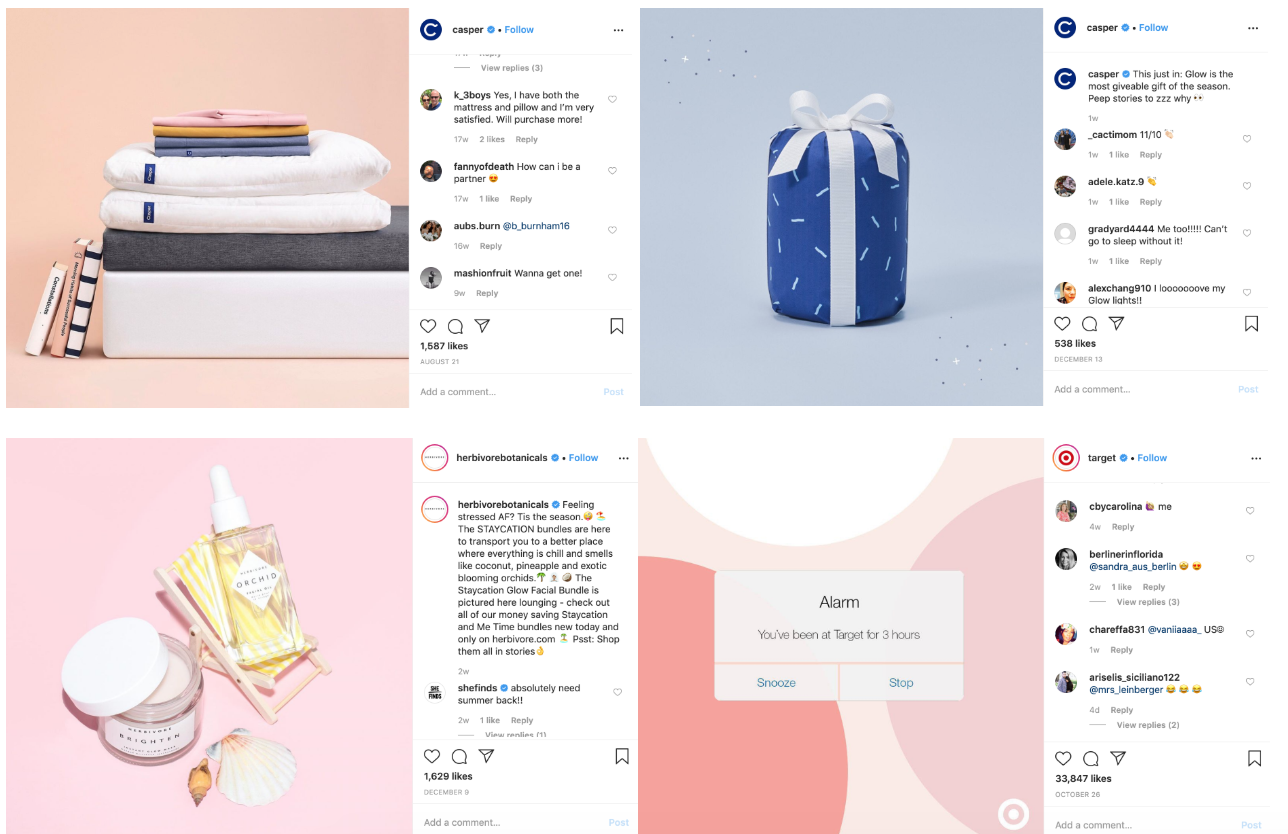 Muted colors tend to evoke feelings of authenticity and modernity, especially when combined with minimalist graphics, which we'll discuss later. If you'd like to participate in this trend without scrapping your brand colors, simply make a secondary palette that includes the muted versions of your existing brand colors. The secondary palette will add variety to your primary palette and give you more options to play with in 2020.

READ: BRAND COLOR PSYCHOLOGY: MEN VS. WOMEN
2. Minimalist Design
Minimalist design will grow in popularity in 2020 as social media marketing places a greater focus on authenticity. This is represented by peeling back the flair and embellishment in favor of a cleaner, more straight-forward look. Minimalist, vector-based design is popular on social media because, above all else, it makes it easy to understand and consume content quickly in a world of infinite scrolling.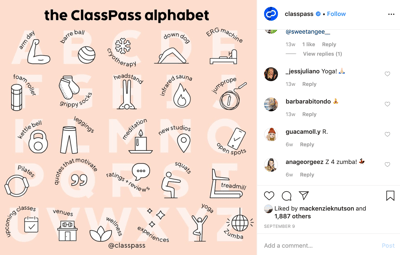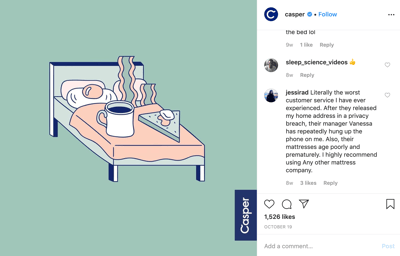 3. Abstract/Dreamy Illustrations
In contrast to the rising popularity of muted color palettes and simplified designs, abstract illustrations are becoming more prevalent in parallel to the minimalist trend. While this trend began in early 2018, it's still going strong as other brands incorporate this style into their repertoire of brand assets.
These whimsical illustrations work to humanize their respective brands by providing ample opportunities to show diversity, demonstrating company culture and personality, and adding an artistic touch to brand assets that could otherwise be utilizing stale stock photography instead.
4. Simple, Heavy Fonts
The handwritten, flowing script fonts once popularized by Pinterest and influencers is out, and clean, bold but simple fonts are in. This shift towards simplicity is in response to our increased content consumption. Much like minimalist illustrations, heavy fonts are easy to digest while scrolling absentmindedly.
The bold font immediately grabs the viewer's attention and delivers the message clearly. This style is best used with a secondary, normal weight font, with just the headline or most important information in the heavy font to draw the viewers' eye and prioritize information.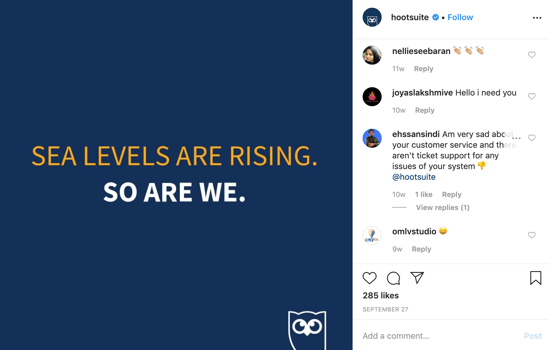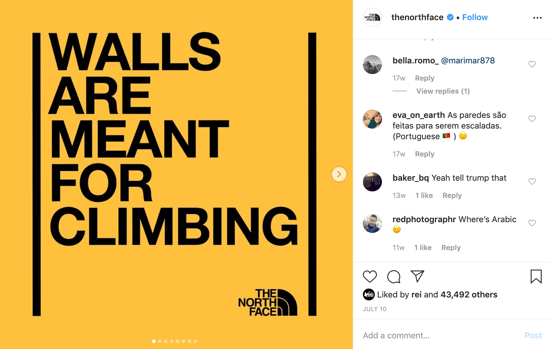 5. The "No Edit" Edit
Great news – gone are the days of abusing the saturation toggle and Lo-Fi filter. A more raw, natural editing style is replacing the formerly popular, selectively saturated filter presets as social media culture moves towards a greater focus on authenticity. Instead of grabbing attention through unnatural-looking filters, the focus is shifting towards creating cohesive and well-composed photos that only need subtle editing adjustments in post.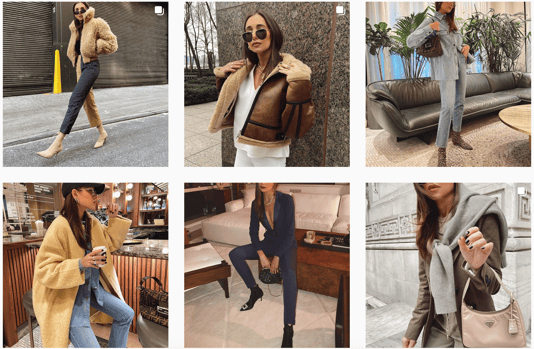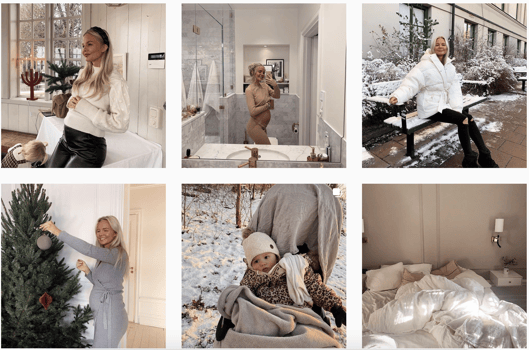 The Future of Social Media Marketing
Social media usage has definitely matured in the last ten years, and so has the content posted to the platforms. Overall, we're seeing an evolution away from the gauche filters and overly produced content of previous years and towards content that is human, personal, and easy to consume. In short:
Minimalist content will rise in popularity due to the short time brands have to capture attention and deliver their message as users scroll through social media.
There will be a greater focus on authenticity in 2020, with a raw, more natural style becoming popular to reflect a push for increased transparency and "real" representations on social media.
Brands will be shedding the stiff, overly corporate-looking content in favor of human-centric content in an effort to better relate to their audience.
While the nuances of these trends may be fleeting, as is the nature of the ever-evolving platforms, their cultural implications will outlast their specific styles and techniques.
Click the image below to download a free checklist to help grow your Instagram following