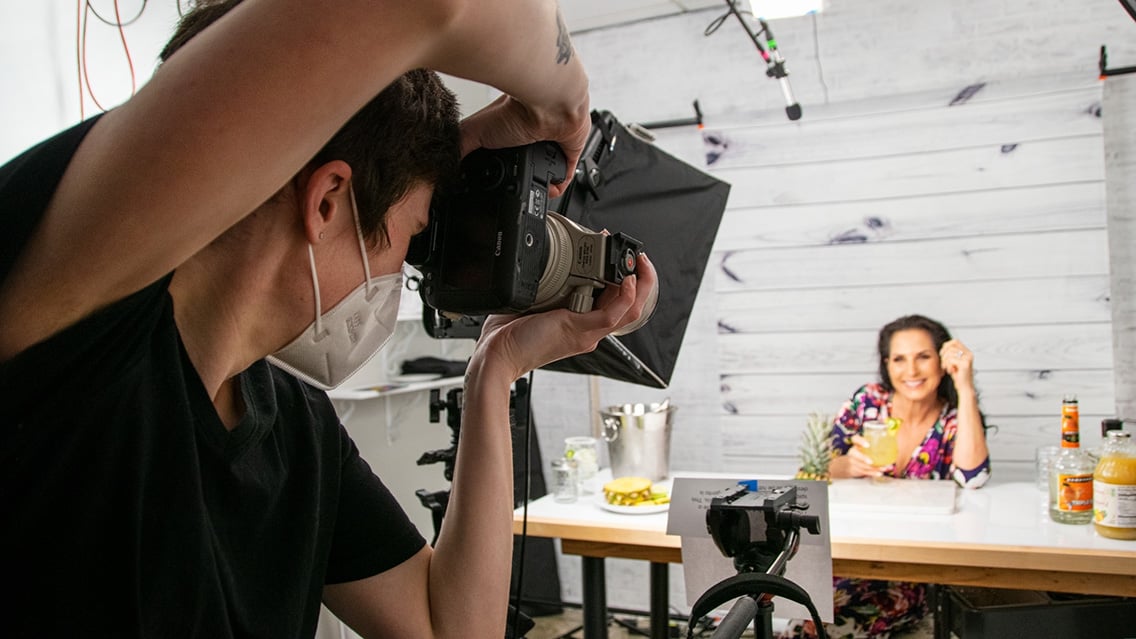 There's a reason people hire a professional photographer (or more!) for their wedding day. They want to capture all of their special moments to remember for years to come. They want to use the images for their holiday card. They want to frame the photos and display them in their home. And while your cousin might be an Instagram influencer with gorgeous iPhone photos, you wouldn't trust her with capturing one of the most important days of your life, right?
The same can be said for your marketing assets.
When selling your business, products, and services, you want to put your best foot forward, and visual assets, such as photography, play a huge role in this.
A study found that people, on average, only remember 10% of information three days after hearing it but adding a picture can improve recall to 65%.
Utilizing photography in marketing assets like your website, social media channels, product packaging, and email campaigns is "marketing best practices 101." If you're a marketer, this is a no-brainer, however, sometimes it can be difficult to get company buy-in to invest in professional custom photography.
"Can't we just use stock photos?" your manager asks. Well, yes, stock photography is always an option, but there are many arguments for creating your company's very own custom stock photo library.
This article will outline the benefits of custom photography as well as break down the average cost range and cost factors for such assets.
Average Cost Range for Professional, Custom Photography
While I started this article with an anecdote about wedding photography, I want to clarify that we are not talking about the cost of wedding photography in this article. Instead, we are discussing professional, custom photography for a business – specifically for mid-to enterprise-level corporations.
VMG Studios is a hybrid creative marketing agency and video production studio and one of our services is photography. We recommend crisp, high-resolution photos of team members, products, locations, and events to help our clients illustrate their brand's story while building awareness and trust.
To address the stock photography question, it's important to note that stock photos are generally better than no imagery. We use stock photography every once in a while, including as the cover images for many of our articles. Stock photo libraries are great when you're in a pinch or need something specific and are looking for high-quality assets.
However, custom, branded photos can elevate your messaging even further and often perform better than stock photos.
A study found that when a real photo of a client was tested against a top-performing stock photo, visitors who saw the real customer were 35% more likely to respond. When using stock photography, you run the risk of similar businesses (maybe even your competitors) using the exact same photos or people recognizing it as stock photography.
Some other benefits of custom photography include:
It's more professional
Cohesive aesthetics
Authentically showcase your brand and/or product
Repurpose photos across platforms
Creates relevancy and relatability for your audience
Visual storytelling
READ: Benefits of Having Professional Custom Photography on Your Website
If you're on board with the idea of custom photography, your next logical question will be how much it's going to cost. Naturally, it's difficult to give a nice, round number when answering this question. That's because it's dependent on a variety of factors and varies from project to project.
With that said, we believe in transparency so our team worked together to build a price range you can expect when sourcing professional photography for your business.
The average photography project can cost anywhere between $5,000 and $25,000.
We understand this range is wide, but we figured this provides a good starting point for budgeting considerations since pricing is customizable based on a number of factors.
Cost Factors For Professional Photography
Photography is much more than just the images themselves. There are many other services to consider when budgeting for professional photos. Here is a high-level overview of photography services that play a role in pricing.
Professional photographer
Professional camera, lens kits, and lighting
Location scouting: on-location or in-studio
Set design – backdrops, furniture, and props
Photo editing, color correction, and retouching
Image exporting and delivery
Professional on-camera talent
Let's break down these categories to further understand the cost range.
1. Professional Photographer
This is a given. Despite the advancements in camera technology, there's more to photography than just pointing a camera and shooting. Photographers are trained across several disciplines including composition, lighting, storytelling, emotion, and the technical equipment aspects of photography.
A good photographer can take a mundane setting and make it exceptional. Simply put, they have the artistic and creative vision to elevate imagery.
Their skills extend beyond the camera lens to include pre-production and post-production work (which we'll discuss soon) and the ability to work well with both professional and non-professional on-camera talent.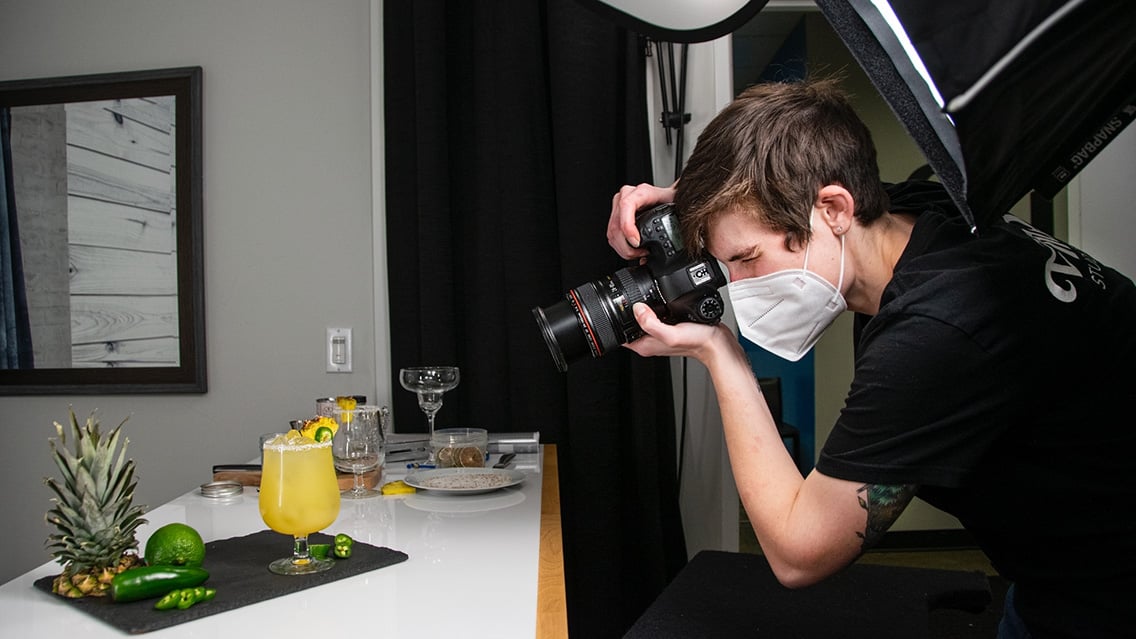 2. High-Quality Equipment
Besides having a professional behind the camera, you also need a high-quality camera, lenses, and lighting. Many photographers have several different cameras and lenses that lend themselves to specific shooting situations.
If a photoshoot is indoors, like in a studio setting, lighting is imperative to producing high-quality pictures. If the photoshoot is outside, reflectors and deflectors help to diffuse and control the natural light.
3. Location Scouting
Speaking of indoors vs. outdoors, finding the perfect location plays a role in the cost of a photoshoot. Depending on the location, you might need to pay to rent the space and/or get the appropriate permits to shoot there.
Luckily, VMG Studios has our own in-house studio, so we can easily schedule in-studio photography sessions.
Keep in mind that if you're building out a custom photo library and you want to shoot pictures in multiple locations, that will increase the cost.
4. Set Design
Set design might not be part of every photoshoot, but it's an important consideration when it comes to overall aesthetics and storytelling. The set design can be as simple as adding a few extra props to fill the space around a particular product, or it could involve building an entire living room set to feature furniture pieces from Chip and Joanna Gaines' latest line for Target.
We shoot images for Queen Bee Mixology, so naturally, the focus is on the cocktails. However, you can see how our photographer brought in other elements and considered the background to create a series and elevate the final images.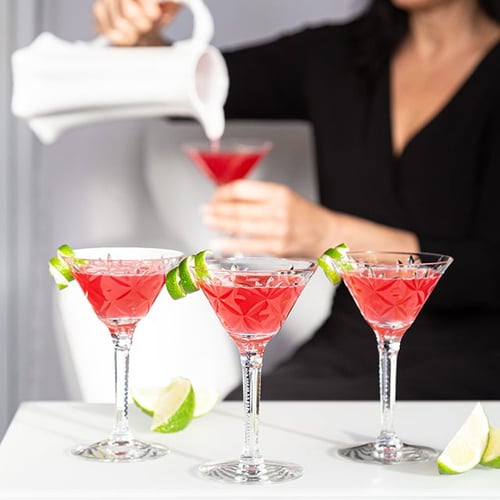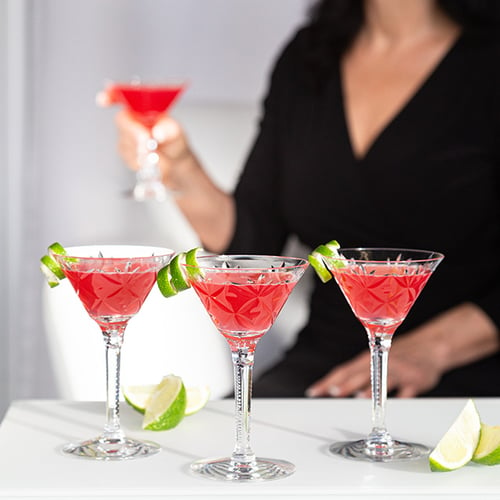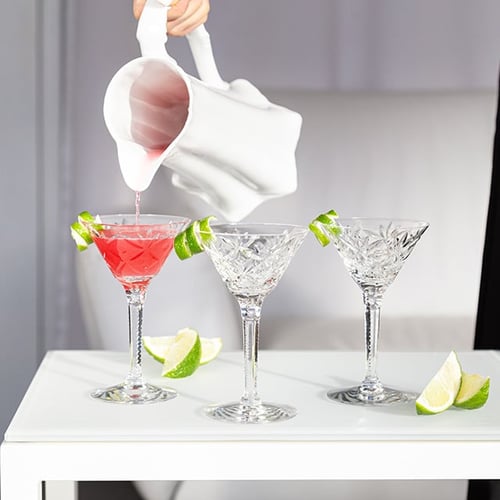 5. Photo Editing
Once the images are captured, it's time to take them into the post-production phase. This can include a multitude of things including:
Color correction
Enhancing
Exposure
Focus
Touch-ups (i.e., skin smoothing or removing dust particles)
Background removal
Cropping
While photographers capture stunning unedited photos, it's amazing what they can do with a few tweaks here and there.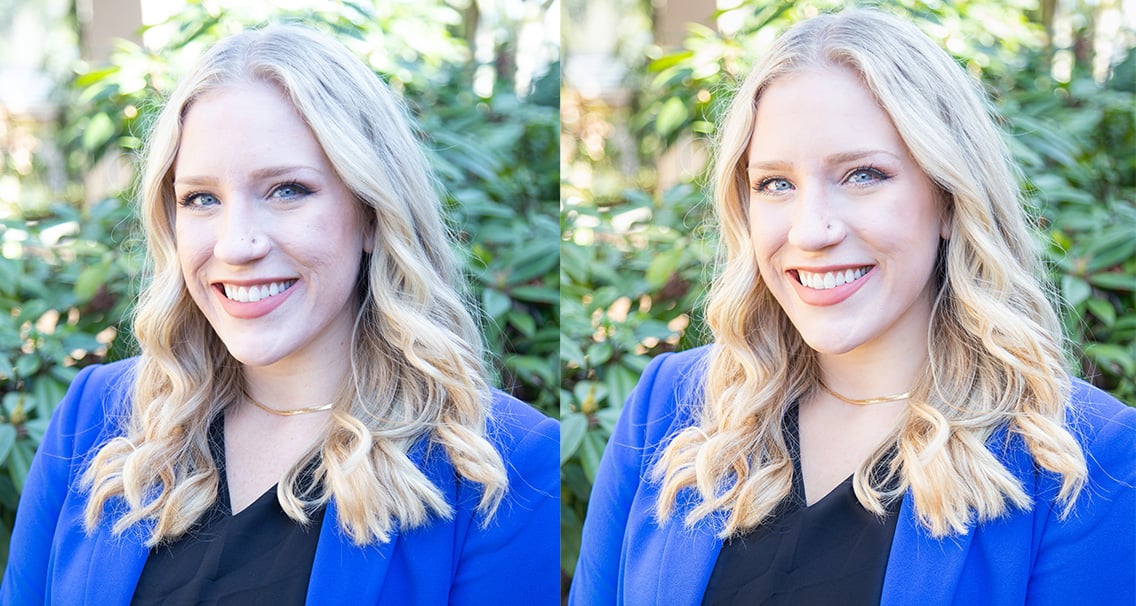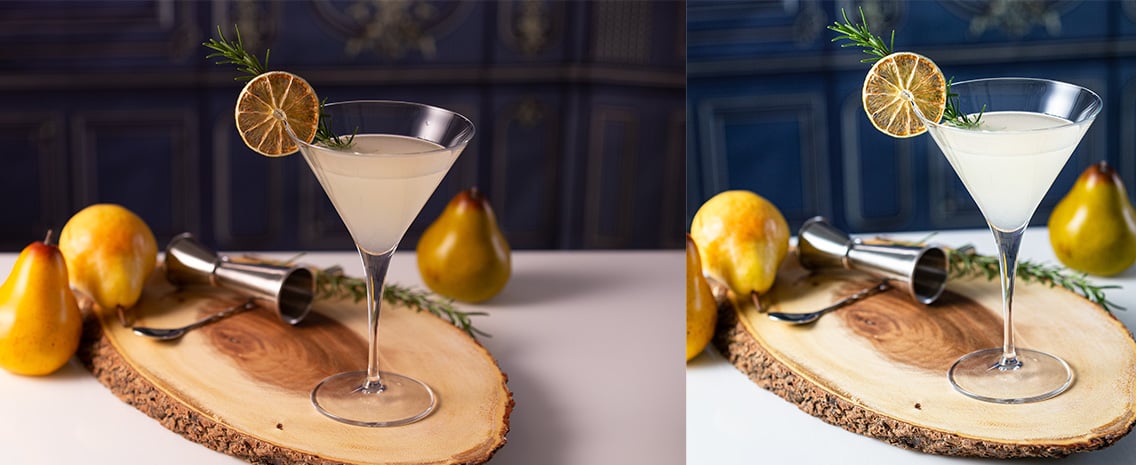 6. Exporting & Deliverables
What many people don't realize is that once photos are ready to be delivered to the client, there are still a few steps that need to be taken to ensure the quality. Images are optimized for resolution and color space as well as their intended platform. Print is different from online which is different from photos being editing into a video.
All of these considerations are taken into account, including the preferred type of deliverable the client asks for like .jpeg, .png, etc.
7. Number of Images
This one is pretty straightforward, but something that absolutely impacts the budget. The more images you need, the more expensive it will be, especially considering all of the pre-production and post-production needs we just discussed.
If you're looking to build out your own custom photo library, we recommend no less than 75 to 100 images. When it comes to photos, we always believe it's better to have too many options than too few options.
8. Professional On-Camera Talent
Not all photoshoots require professional on-camera talent, but if your shoot does, hiring an agency like VMG Studios that offers talent sourcing as a service alleviates the burden off of you. We are experienced with sourcing and recruiting professional talent and can help make appropriate selects. We also handle contracts, usage rights negotiations, scheduling, and payment on your behalf.
For budgeting considerations, keep in mind that professional on-camera talent is not included in the $5,000 to $25,000 range. If professional talent is part of your creative concept, it will be an additional cost.
Budgeting for Your Next Photography Project
Whether you're launching a new product, need to refresh your website, or are looking for some branded social media assets, photography is a strategic creative medium for attracting your target audience. This is especially true when considering photography for e-commerce.
According to online retailer Etsy, image quality was the most important factor in an online sale for 90% of users.
While stock photography can "get the job done" in certain cases, having custom and branded photos can help set your business apart.
When taking budget into consideration, remember that the average photography project can cost anywhere between $5,000 to $25,000.
This cost range is determined by 7 factors:
Professional photographer
High-quality equipment
Location
Set design
Editing
Exporting
Number of images
Professional on-camera talent also plays a role, but it's not included in the $5,000 to $25,000 range and will be an additional cost.
Our photographers on staff are ready to elevate your brand and tell your story! If you're interested in learning more about our photography services, we invite you to schedule an introductory planning conversation by clicking the image below.