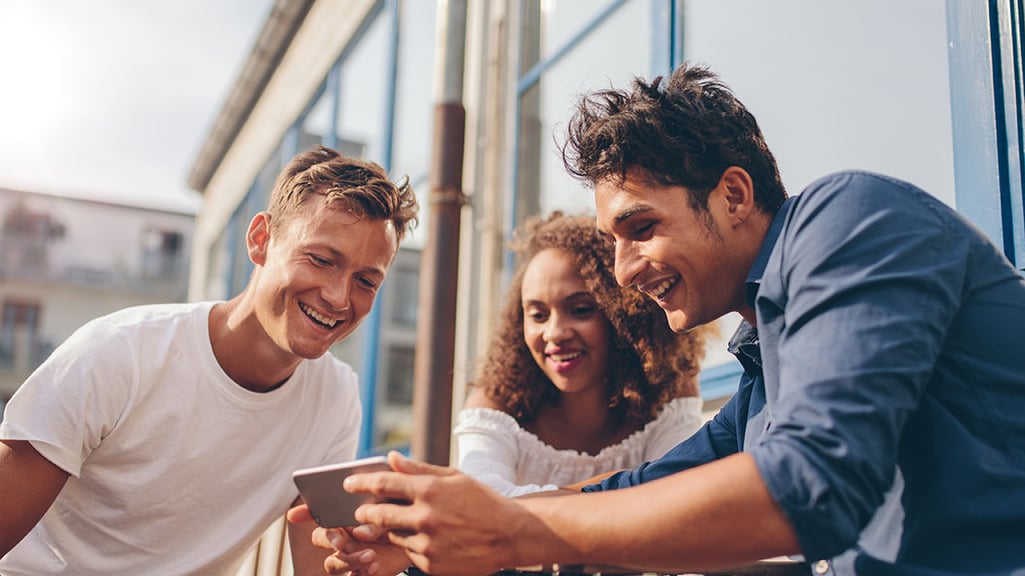 You've worked hard and spent time, money, and energy to create a video, yet no one is watching. It's frustrating, right?
We've even run into this problem here at VMG Studios, and we specialize in video production!
Through years of experience, we've found there are three reasons people do or do not choose to watch a video: The title, the thumbnail, and the length.
"Wait!" I hear you cry. "What about the content?" Yes, the content is important, but if people already know what they're looking for – the content – then which of the hundreds of videos on that subject matter are they going to watch? Answer: The ones with the most compelling title, thumbnail, and length.
Let's dive a little deeper.
The Title of Your Video
Your video title has to grab your viewer's attention and make them think, I need to watch this! Can you create a good title without it being click-baity? Yes. It's just hard.
Boiling the subject matter down to a handful of words is difficult and can take considerable time but your title should not be a throwaway. You need to make sure it's both clear and descriptive.
Another reason your title is important is because it's one of the areas that the YouTube algorithm will look at to rank your content. Here are a few things to consider when making your title.
Length—Don't make it too long. Keep it short and sweet. Less than 50 characters.
Keywords—Make sure the keyword you want to rank for in your title is used as early as possible.

This title does a great job for both length and keywords. It's 39 characters and front-loads the main keywords which is "YouTube SEO."
Emojis—Yeah, I know, they're kind of silly and may not always be appropriate, but they help you stand out. Use discretion.

A video of a cute kid? Totally appropriate to use emojis in the title.
Ties into your thumbnail—(further explanation of thumbnail below) If your thumbnail has text in it, make sure the keywords are the same as what you're using in the title.

The text on the thumbnail and title are similar and reiterates the topic that will be discussed in the video
The word video—Human beings can be oddly specific when typing in their searches. When looking for a snowboarding video they will often type in the search bar: "Snowboarding video." Not just "snowboarding." Put the word "video" in your title. This isn't really necessary on a YouTube search, as "video" is implied, but it can really help when someone's searching on something like Google's web search.
The Video's Thumbnail
Your thumbnail is the one frame of video—the photo or graphic—that goes with the title. It's the mini-marketing poster for your video.
Think about it, when you're scrolling through YouTube or Vimeo, isn't the thumbnail the first thing that grabs your attention? Here are a few things to consider:
It should be visually compelling.
It should be well composed.
It should be bright and have high contrast.
It should visually represent your video.
If you can use text and graphics that tie in your video's title, do it.
A close up of a person's face is dramatic and eye-catching.
Use an image that reflects a strong emotion.
Having a compelling thumbnail can dramatically impact your conversion rates. People usually skip videos with drab, boring thumbnails.
This thumbnail isn't sexy, but it checks most of the boxes: The title is compelling, it ties in with the text on screen, it's high contrast, well composed, and shows the influencer's well-known face.

VMG Studios has designed our own thumbnails for our educational YouTube channel, The Creative Toolkit for Marketers.

The Video's Length
There are a lot of factors that come into play here, which I will get to in a second, but generally speaking, if your video is less than one minute you have the best chance of someone watching it. Between 1–2 minutes, the next best chance. Over two minutes and it's much harder to convince viewers to watch.
Now, what are those factors I mentioned? When people are simply surfing the Internet, bored, or just looking for something snackable to watch, the times I gave above apply. However, when people go to YouTube with a very specific purpose in mind, those times go out the window. Here are the most recent statistics from YouTube concerning running times.
On average, a first page YouTube video is about 15 minutes long.
Over 40% of beauty videos are 5–10 minutes long.
TED Talks claim the ideal length is 10–18 minutes to avoid losing people's attention.
The average video length of the top 10 YouTube videos is about 3 minutes. (Why? 90% are music videos.)
Things that affect viewers' watch-lengths?
The device. People watch shorter videos on cellphones.
The audience. Use your analytics to determine what your audience prefers.
The content. Some content needs time to breathe, other content, not so much. It's pretty easy to figure out. Funny cat video? Short. An explanation of the science behind sales and marketing tactics? Longer.


Engage Your Audience With Video
Almost 5 billion hours of video are watched daily on YouTube while 100 million hours of video are watched on Facebook every day. With those numbers in mind, it may feel like it's impossible for your video to stand out. Remember to start with the basics:
The title of your video
The thumbnail of the video
The video's length
Give the appropriate attention to these three things and you will increase your chances that people will watch your video.
If your company is in need of a marketing video, VMG Studios can help. We've produced thousands of videos and will make sure the title, thumbnail, and length are optimized to get you the best results.
Click the image below to download a free checklist for recording high-quality video on a computer