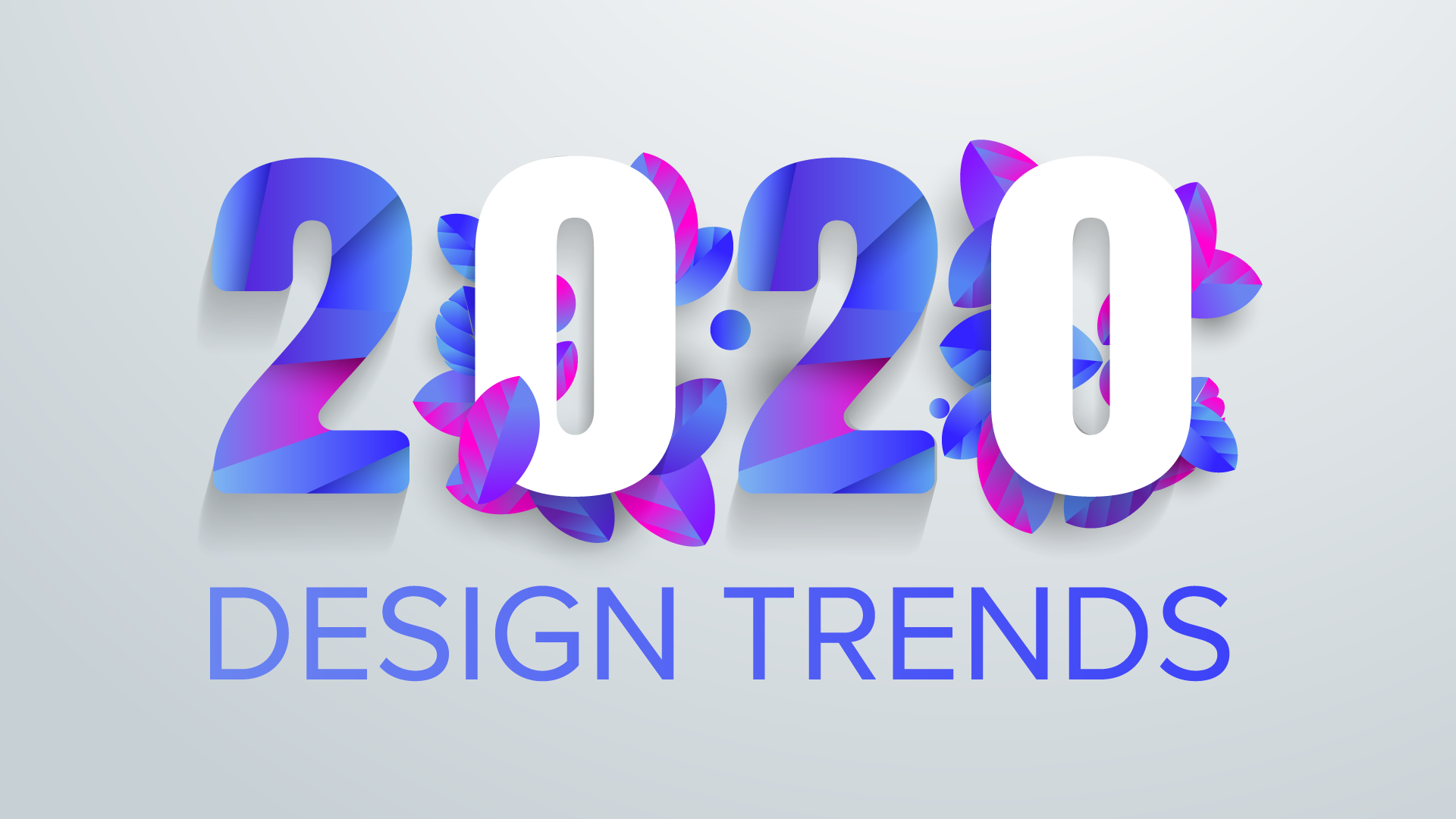 The design world is constantly evolving. Every year brings in new ideas and technology that inspires designers to try something new (or sometimes, bring new life into something old).

As a seasoned graphic and web designer at VMG Studios, I have seen trends come and go, however, some trends I've been much happier to see go than others (the memories of some of the web layouts I created in 2006 still haunt me to this day).
However, a new year brings in fresh, new designs and trends that keep the world around us exciting. Let's take a look at what the new year holds in store for us.
1. Circular Geometry
Whether used in negative space as containers for artwork, or as a main graphical element, circles create visually pleasing, organic shapes that are more friendly-looking than their pointy cornered trapezoid counterparts. Circles are versatile; they can be used in a dot pattern, as background elements, or as smaller parts of an illustration.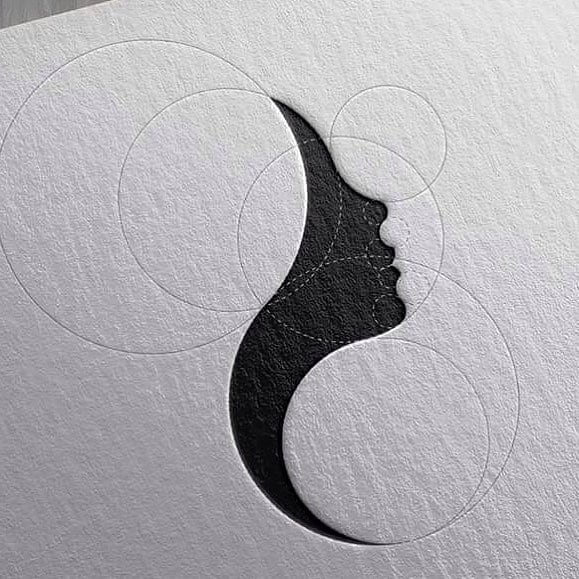 Research shows that 20% of the world's most admired companies has circular logos. Circular images typically are more welcoming to the human eye than sharp-angled shapes. Also, they're often connected with symbols of unity and inclusion.
The Olympics logo is a long-lasting example of this as nations across the world come together for the games (this also happens to be timely for 2020 since the Summer Olympic Games are taking place in Tokyo, Japan).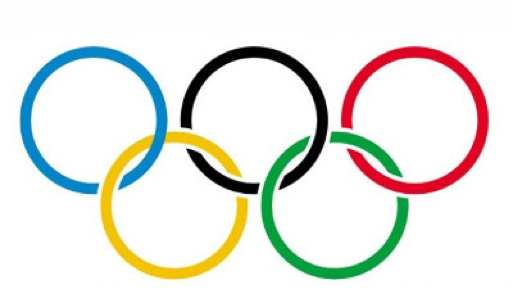 2. Retro Wave
Retro Wave is a modern take on the 1980s aesthetic. You may remember seeing this style on pretty much everything from the mid-'80s to late '90s, including VHS logos, advertisements, TV shows, T-shirts, game systems, roller rinks, arcades, etc. The colorful sci-fi motif has been revived with cleaner lines, brighter colors, and way more glow effects than ever before.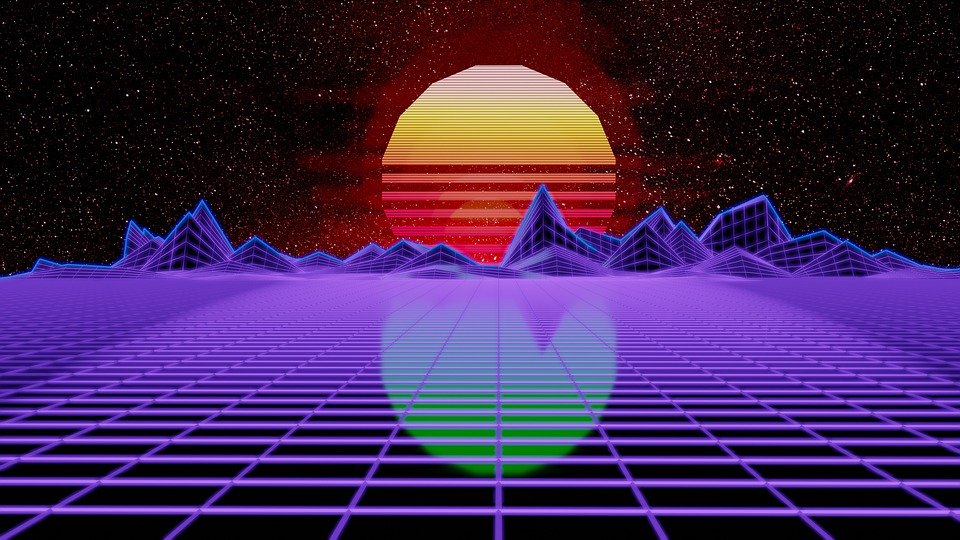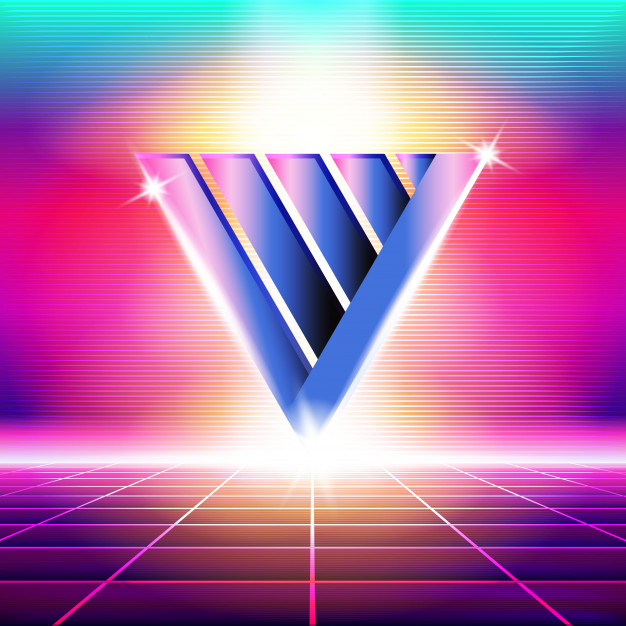 3. Bright Gradients
Bright, dreamy colors seamlessly blend together. These aren't your typical early 2000's gradients. A nice, bright gradient can add more depth and interest into UI (user interface) elements, illustrations, backgrounds, and pretty much anything imaginable.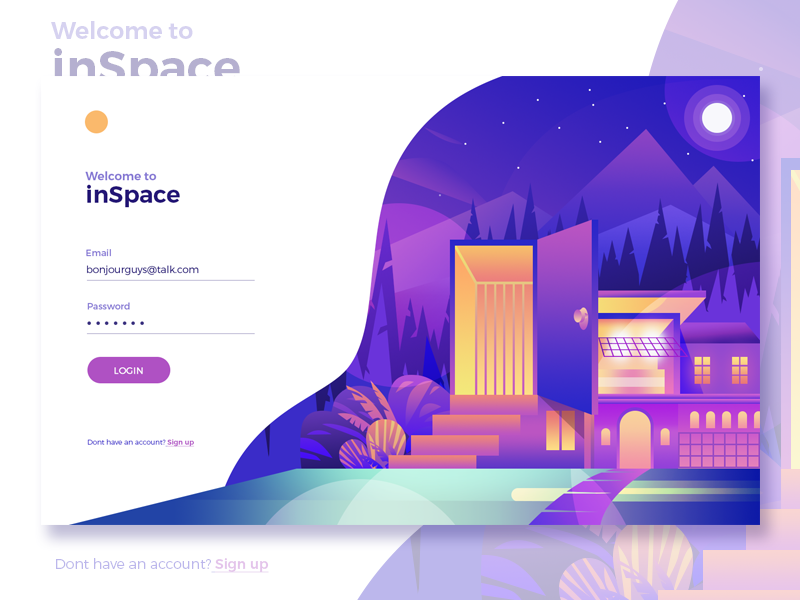 You won't see (and shouldn't use) muddy blacks or browns in these gradients. Highly saturated colors give them a very rich look that can invoke feelings of comfort and happiness.
READ: BRAND COLOR PSYCHOLOGY: MEN VS. WOMEN
4. 3D Designs and Textures
3D rendered graphics are slowly becoming more accessible to designers as new tools and methods are emerging. Designers are itching to flex their skills with this new medium. 3D graphics allow for much more depth, texture, and shadows than normal 2D graphics can provide. The 3D tools also make this aesthetic much easier to achieve than trying to fake a similar look in a 2D medium.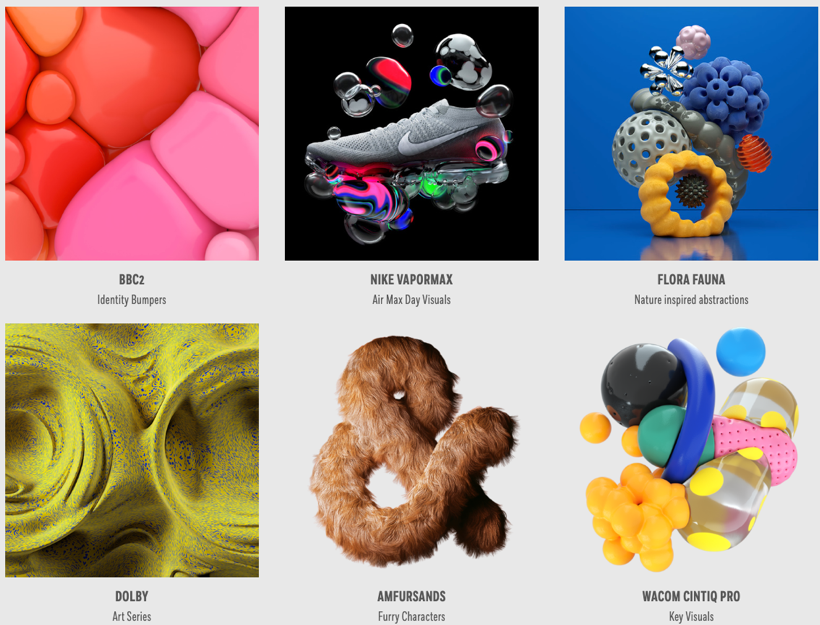 Courtesy: David McLeod
3D graphics can make any design look modern and chic. They open up a new world of textures that people can almost feel just by looking at them and they can express new moods in graphics that previously weren't possible without a huge budget.
5. Nature
Climate change has been a very hot issue lately, and some designers are wanting to bring natural elements back into their designs as a result. More people are also being vocal about wanting fewer processed goods and more environmentally responsible practices. Implementing nature into designs communicates that these things matter, and companies are taking notice.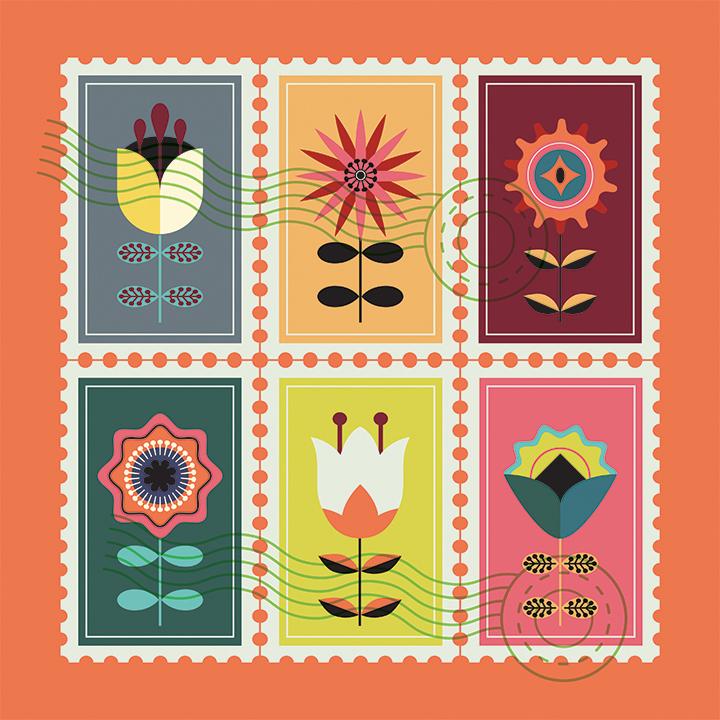 Nature is an element that's universally relatable. No matter who or where you are, the outdoors are always a constant. Whether it's plants, animals, landscapes, or weather, nature is making its way back into the design space.
6. Custom Illustrations
Detailed artwork is always impressive, and with flat design being the popular illustration style for the larger part of the decade, designers are starting to move away from the ultra-minimalist, generic illustration look and move towards a more customized style.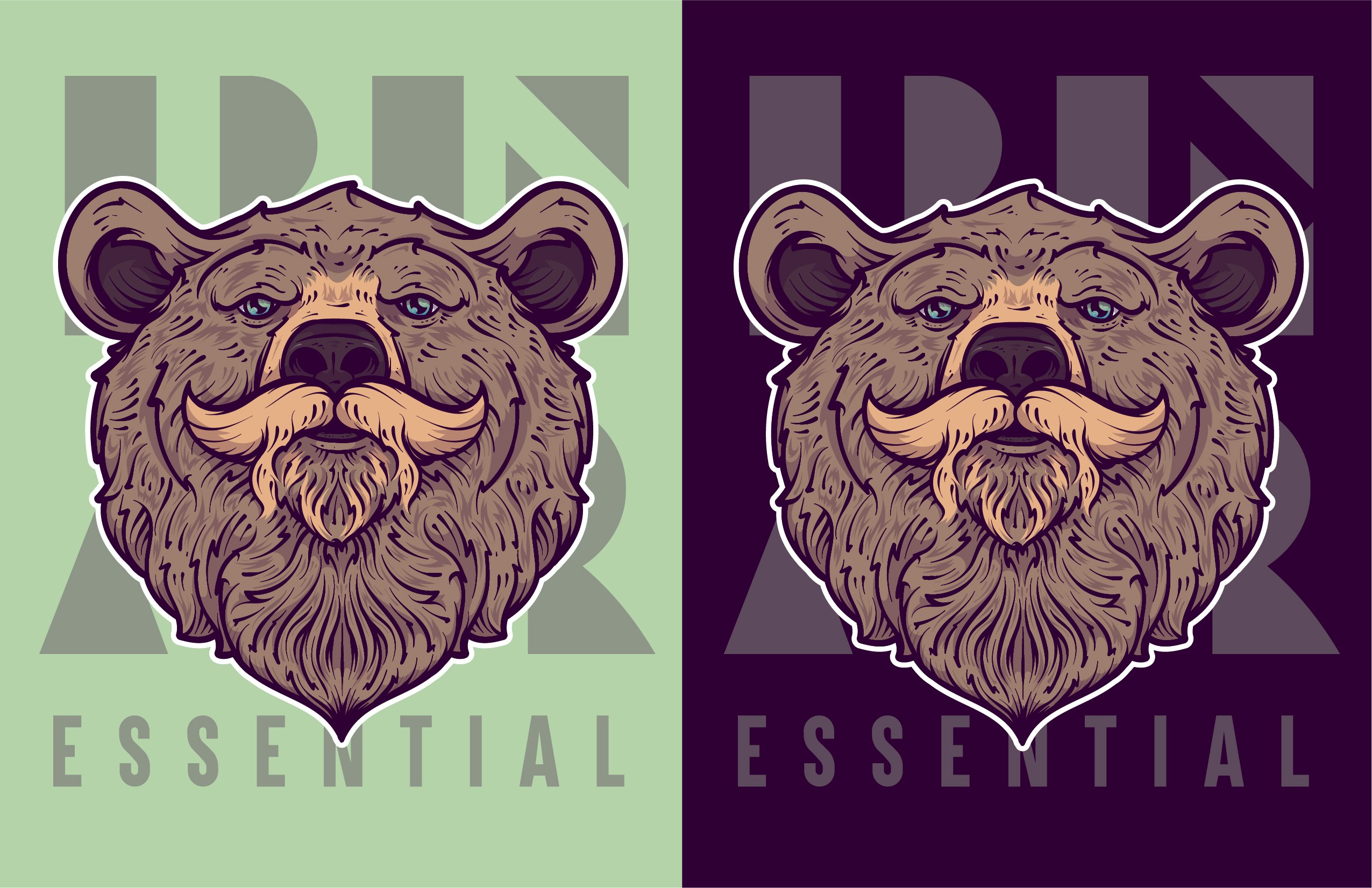 Custom illustrations have a ton of flexibility and can be as abstract or simple as the creator wants. They offer a lot more personalization and make products and companies feel less cold and corporate, and more creative and artistic. People are also a lot more likely to notice custom illustrations because they're more unique than the stock styles that typically flood the market.
Elevate Your Graphic Design Marketing Assets
Design is a huge part of any company's brand, so it's important to keep up with the latest trends to make sure your business is staying relevant to your target audience.
Consider adding a pop of retro or bright gradients to some of your business materials. Find inspiration in nature for your next newsletter. Include 3D textures to really make your website stand out.
While trends are fleeting, we expect these trends to make a splash in 2020 and implementing them into your business can help set you apart from your competitors.
Click the image below to download a free eBook on trends we expect to see in animation & motion graphics, audio, design, social media, and video.