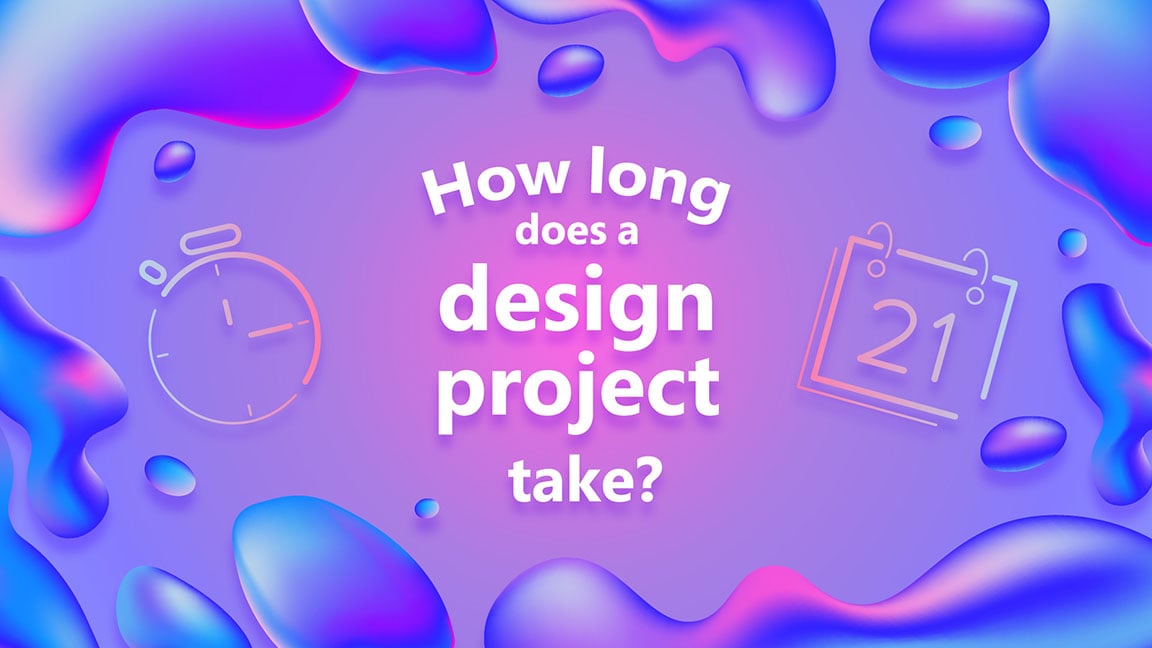 Before you start a design project, you have to make a few key decisions to ensure that your project will go as smoothly as possible.
Here at VMG Studios, we always strive to push the boundaries and make the most of our client's timelines and budgets. Even so, giving yourself enough time to complete your design project will save you stress, disappointment, and most importantly, money.
In this article, we'll give some insight into what it takes to complete a design project and what you can do to help the process go faster.
What is Your Graphic Design Budget?
It can be hard to align your design needs within a budget, however, it's important to make sure your expectations are in line with what's possible within a predetermined budget.
If you don't have a budget, it's still good to determine a top end of what you're willing to spend. Design work has a very wide range of options, and it's easy to lose sight of the dollar signs when you start seeing your project come to life. Giving some guidelines will help the agency you're working with determine how long they can spend on making your project fabulous.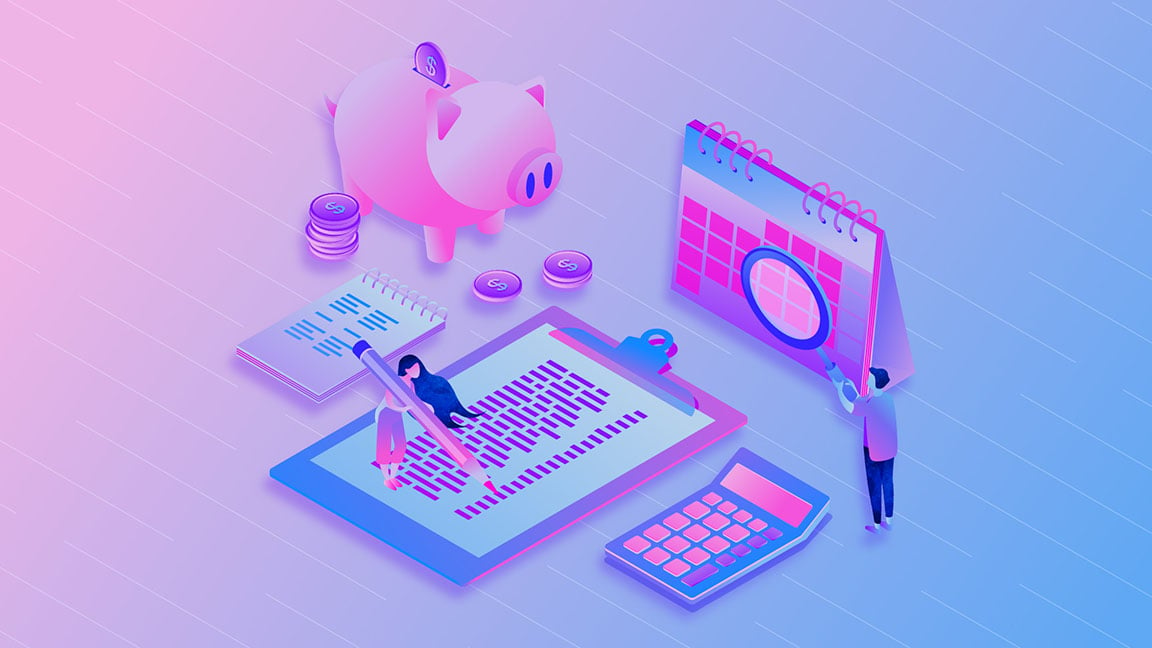 What Are Your Graphic Design Needs: Digital or Printed?
Different types of design have different turn-around times which can cause many clients to feel blindsided if they're unfamiliar with the process.
A great example of this is printed collateral versus digital collateral. Printed collaterals require more time than digital collaterals by a significant amount, even if the final results look very similar.
Let's say we have two poster projects that look nearly identical, except one is a digital poster and the other needs 500 copies to be printed at 24" x 36". The digital poster can be delivered to the client the same day as final approval while the printed poster will need an extra 4 – 7 days, depending on the delivery method and the print shop being used.
Even though some print shops will do same day or next day printing, other steps must be taken to ensure a proper print. First, the design file must be prepared for printing.
This step can either be fast or slow, depending on how accurate the print needs to be. If the print needs exact colors or the print will be a very large size, this step will take longer. However, if the print doesn't need to be 100% perfect, it takes a lot less time.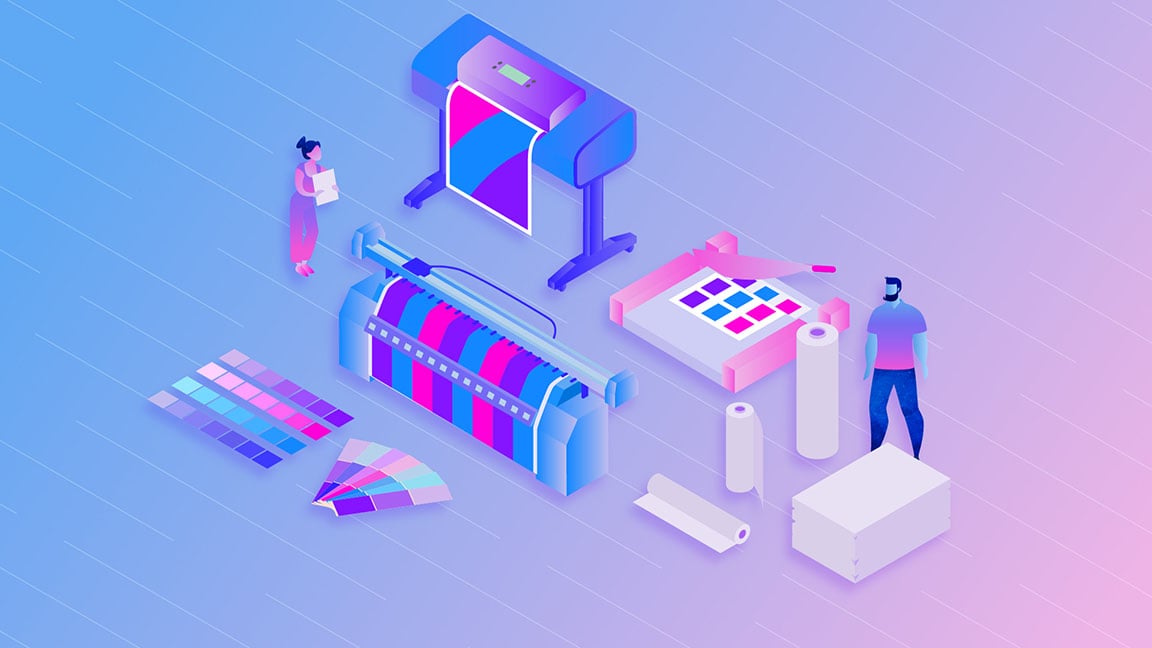 CLICK HERE TO READ 2021 DESIGN TRENDS
Don't Skip the Proof
Once the file is prepared for printing, most agencies will ask for a print proof from the print shop. This step is often ignored in favor of time, however it's an extremely important step because it can save a lot of time, money, and embarrassment if something were to go wrong.
I personally once had a client print 5,000 bags with their product name spelled incorrectly because they insisted that what they sent us was correct and they opted to skip the proof.
Never skip the proof.
It's your last opportunity to change or fix anything before the final printing stage. And in my experience, it's worth the extra time (unless you're okay with paying to reprint your entire project if something were to come out wrong).
The proof stage also allows the designer to detect any odd design flaws that can happen during the printing process. Sometimes, a design can look perfect on a computer screen, but not translate to print properly.
Examples of this are ugly gradient banding, objects that are supposed to be transparent coming out completely solid, or neon colors coming out muddy. All of these things can be fixed, but we have to know they exist before we can fix them.
Once the proof has been approved, the project is then printed with whatever lead time the print shop specified. Then materials are either hand-delivered or mailed to the client.
Sometimes clients decide they would like to get their projects printed by their own means. This is perfectly fine but it's still important to let your designer know what the intent for the final deliverable is so they can make sure it can be used for your intended purpose. A digital poster requires different settings and procedures than a print poster, whether you print it yourself or not.
How Long Different Graphic Design Projects Take
Whether digital or printed, there are many types of design projects, all of which require different amounts of time.
Most single digital collaterals take from 1 to 6 days to complete. Most print collaterals take from 6 to 12 days to complete.
Of course, these projects can take much less or much more time to complete depending on circumstances, these are just broad averages. Some examples of design projects and their general timelines are outlined below.
It's important to note that these timelines do not include the creative development or ideation phase. These timelines also include up to 3 rounds of client review and revisions.
Graphic Design Project Example Timelines
PowerPoint Presentation design with 10 slides, no animations, no custom illustrations:
2 – 5 days
PowerPoint Presentation design with 10 slides, with animations OR custom illustrations: 2 – 7 days
PowerPoint Presentation design with 10 slides, animations AND custom illustrations: 4 – 10 days
Online PDF one sheet or whitepaper: 1 – 3 days
Static website banner ads: 1 – 3 days
Dynamic (animated) website banner ads: 2 – 5 days
Custom digital illustration (vector or tablet artwork): 2 – 8 days
Printed brochures: 5 – 8 days
Tradeshow booth design: 8 – 16 days
How a Client Can Help Move the Design Timeline Along
1. Set a Deadline
When do you need your deliverables? Many people aren't entirely sure when they need to start their design project in order to get it delivered on time, so it's best to start with an end date and then backtrack your timeline from there.
Regardless, it's generally an excellent idea to give yourself an extra week after the estimated turnaround time in case there are unforeseen challenges along the way. With most design projects, the more time you give the designers, the better your project will come out.
I personally love to cook and bake, so I sometimes like to compare a design project to a nice stew. You can make an okay stew in an hour, but it truly takes time to simmer to really develop a delicious flavor. If you want your design project to be the best it can be, you need to make sure to give it the appropriate amount of time.
Of course, we understand that sometimes this just isn't realistic, and we'll do everything in our power to get rush jobs done as quickly and efficiently as possible. However, your project, wallet, and your sanity will thank you if you have the extra time.
Keep in mind, it's always okay to call your agency and ask for a general estimate for your project if you need to.
2. Prepare Materials Ahead of Time
You can also save time if you have prepared some of the design materials yourself.
Are there specific photos you want to use? If so, make sure they're high resolution – meaning they have large-sized dimensions (anything above 1,000 pixels by 1,000 pixels) – and they don't look blurry. It's important to note that you can't make a low-resolution image a high-resolution image, so if you only have a low-resolution image, we suggest finding a different, higher-resolution image.
If you have vector versions of your logo or any artwork you intend to use, always send it along to your designer. It's much easier for them to use and will look perfect on anything of any size. A vector file is a file ending in .AI, SVG, EPS or occasionally, certain PDFs that contain vector artwork. If you aren't sure if you have the correct file formats, just ask your designer! They'll be happy to help.
If you have some inspiration or examples of what you'd like your project to look like, send them to your designer to help them get a clear direction. It will save time in the ideation phase if your designer has a lead on what the client likes and dislikes.
3. Client Feedback
Most projects include up to 3 revisions. So, give your producer and designer clear, timely feedback. The quicker we hear from you, the quicker we can finish your project. The more time you give to edits, the more refined and polished your project will be.
Planning Your Next Graphic Design Project
There's always the chance for unknown circumstances that may either delay or accelerate the timeline of your design project. However, there are several ways to make sure your project is completed as smoothly as possible.
Set a clear budget
Identify your design needs
Set a realistic timeline
Provide prompt feedback
Prepare some materials yourself, if applicable
Taking these steps and clearly communicating with your agency can help ensure your design project gets delivered beautifully, stress-free, and on time, every time.
Check out the latest trends in graphic design by clicking the image below to download the free Top Creative Trends of 2021 eBook.