Photoshop. Zoom. Camtasia. Premiere. Illustrator. Canva. After Effects. Teams. Does your company have some, if not all, of these applications to keep your marketing and corporate initiatives afloat?
There's an application for just about anything from video production to design to animation. The improved access to these tools has helped companies catapult their business goals forward, however, if they don't have people on their team who are well versed in these tools, they often go unused or the final product isn't up to par.
This is how we feel about the increasingly popular trend of remote video productions.
It's great that producing video from home is more accessible, but many of our clients have pointed out to us over the last few months that it's actually a lot harder than it looks. It can be difficult to find the right place in your home to record, create consistency in the content with multiple on-camera subjects, and frustrating when the quality isn't as you'd expected. You're tired of the glitches. You're annoyed when the audio isn't synced. You're sick of seeing the same COVID-style video at every turn.
With remote production here to stay, VMG Studios recognized the opportunity to embrace this approach and perfect the craft. Through our research, we identified OpenReel as the best remote capture platform, and when paired with our expertise as a video production studio, we felt like we found the winning combination.
This article is going to outline what OpenReel is and how VMG is leveraging it for our clients to help strategically propel their content forward.
What is OpenReel?
OpenReel is a remote capture platform that allows you to record high-quality video natively through a web browser on a computer or phone.
We understand there are so many platforms out there for remote capture and editing, but as seasoned professionals in the video production world, we've found this to be the best tool for producing high-quality projects for our clients.
We've written an in-depth article about OpenReel, its features, and how it works, which you can read next, but we wanted to provide a quick overview of the benefits:
No installation required
Easy for the on-camera subject & collaborators to join a session
Live video interaction between collaborators
Video is recorded natively & doesn't rely on Wi-Fi
Video and audio are recorded simultaneously
OpenReel automatically saves and uploads video content
OpenReel has a teleprompter function
While OpenReel is a game-changer for remote productions, the best way to ensure you're producing a final product that you're excited to share with your audience is by teaming up with a video production and marketing powerhouse like VMG Studios.
VMG Studios + OpenReel: Why it's a Winning Combo for Remote Productions
Some of the most common questions we've faced when discussing remote productions with clients are:
Can't they just do it themselves with Camtasia or a video conferencing platform like Zoom, Teams, Chime, BlueJeans, etc.?
Is VMG's OpenReel remote capture strategy worth the cost?
We respect and understand these questions, and that's what we're here to address.
Simply put, video conferencing platforms were not built for remote captures, so one of the biggest risks you run when using such platforms is having to reshoot your content. Reshoots can be triggered by a number of issues including technical problems, internet connectivity, aesthetic considerations, or your companies branding guidelines which still need to be followed. Regardless of the reason, a reshoot will add more time to a project and, likely, more money.
OpenReel's capabilities greatly reduce the risk of a reshoot, but to fully avoid one is by hiring a video production company, like VMG Studios, to help with your remote capture. Essentially, we ensure the content is captured correctly on the first try thanks to our extensive pre-production and production experience.
Paired with the live video interaction feature of OpenReel, we can mimic a full-blown, in-person video production wherever our clients or the on-camera subject may be. OpenReel allows several collaborators on the project, meaning our clients can be part of the recording session along with a VMG producer, director, and technician whom all work together to ensure the desired content is being captured.
To up-level the quality of the remote content, we can provide additional equipment such as external webcams, microphones, and lighting, as well as assist with aesthetic considerations like camera placement for framing, location considerations in your home for natural light, and audio quality.
During the remote capture, we can identify and fix problems in the moment and offer direction to the talent. We can then take the project into the post-production phase and complete the editing, color grading, motion graphics, audio sweetening, and exporting.
VMG Studios also has an OpenReel license and we've completed various training sessions, meaning our clients don't have to worry about a thing. Plus, VMG Studios is on the preferred waiting list for the 2.0 rollout of OpenReel, meaning we'll be one of the first companies to take advantage of the improved features outlined below:
Improved organization for projects and sessions
Improved webcam recordings
New and improved camera controls
Improved subject invites
New mic auto-detection and click to talk
Improved gallery views
Improved teleprompter controls
Brand new session interface
New real-time speed tests
New clip naming conventions
New bulk download
As soon as these new features roll-out, our team will immediately conduct new training and make sure we're up to speed so that our clients don't have to lift a finger.
OpenReel vs. Camtasia vs. Video Conferencing Platform
If you're still unsure about why we've decided to leverage OpenReel, we put together this side-by-side comparison of other popular platforms in terms of the features that are offered.
| | | | |
| --- | --- | --- | --- |
| | OpenReel | Camtasia | Video Conferencing Platform |
| Number of Subjects | 4 | 1 | 1-100 (depending on the platform) |
| Installation Required | No | Yes | Yes |
| Live Video Interaction | Yes | No | Yes |
| Multiple Collaborators | Yes | No | Yes |
| Record & Uploads Natively to Device | Yes | Yes | No |
| Screen Recording | No | Yes | Yes (by using the share screen option) |
| Post-Production Editing | No | Yes | No |
| Teleprompter Feature | Yes | No | No |
We also wanted to highlight the difference in the quality of the video recording since this is really where OpenReel shines.
OpenReel Recording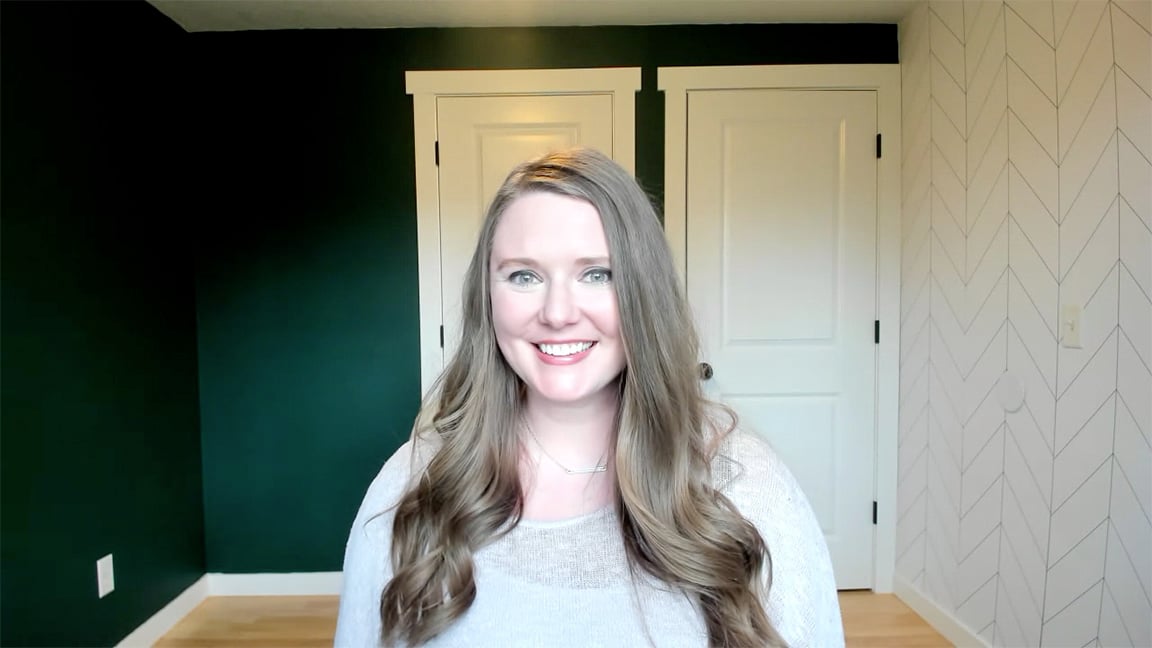 Camtasia Recording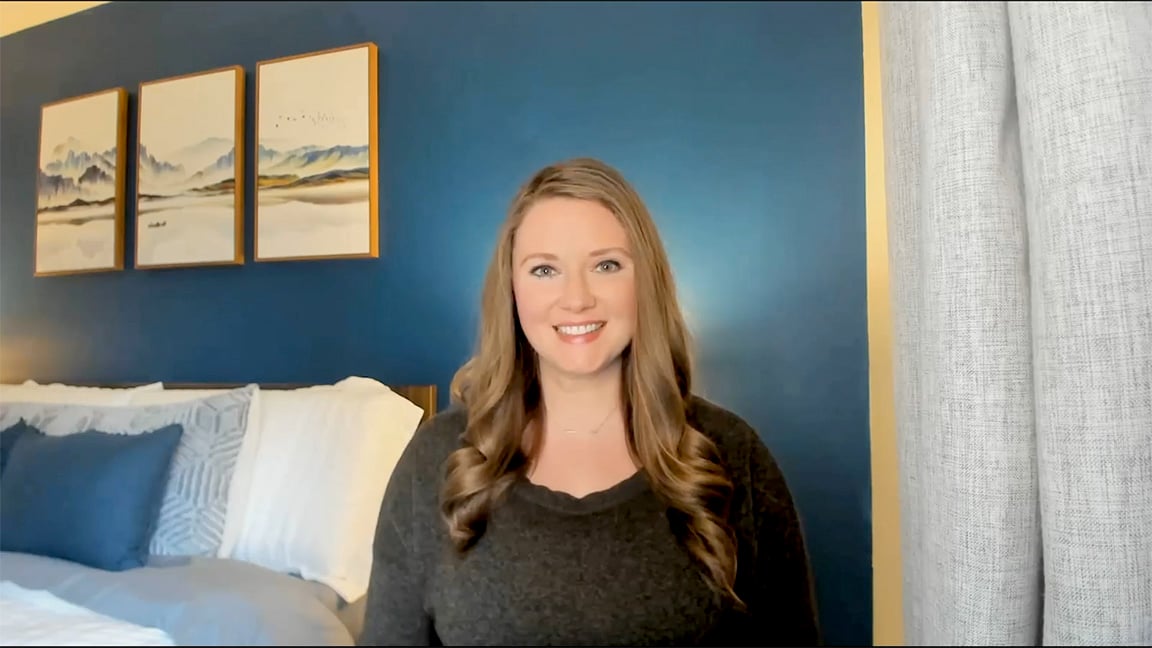 Zoom Recording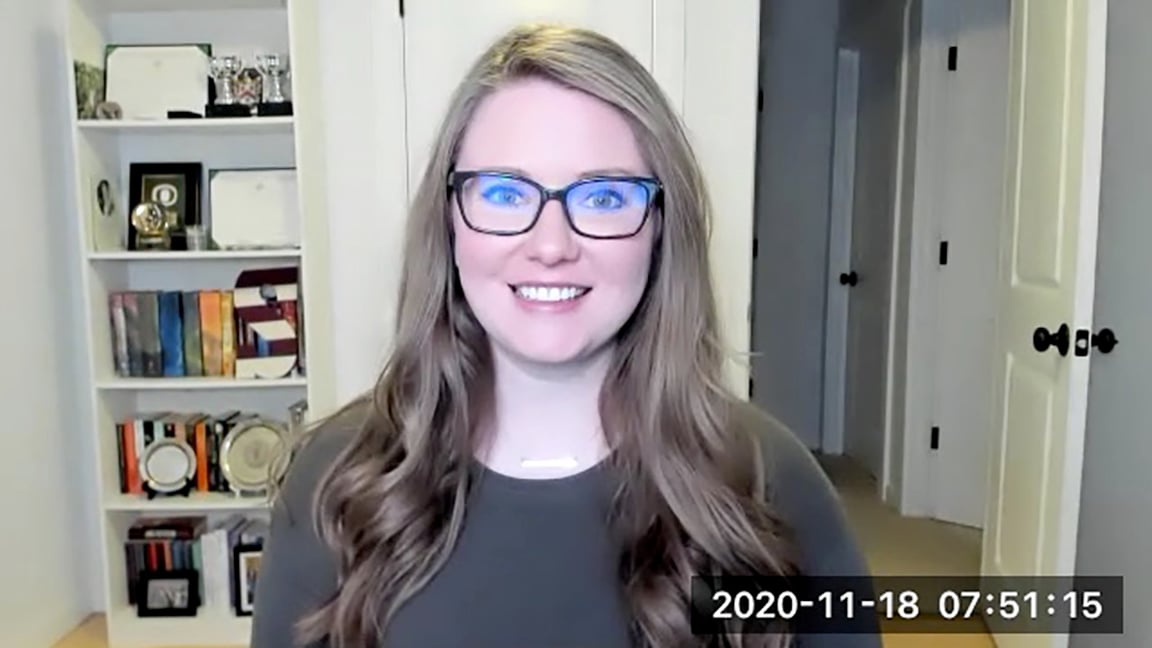 How Does OpenReel Work?
As mentioned, we have an in-depth article on OpenReel and how it works, but we wanted to provide a high-level overview of the remote capture process.
Create a session
Invite your subject and collaborators via email
Subject connects via phone app or web browser

OpenReel composer (technician/director) can then adjust and test the subject's shot including:

Focus
Exposure
Audio levels

Add script to teleprompter (if necessary)
Start recording!
OpenReel allows 4 people to be recorded simultaneously, meaning this is a good option for interview-style videos and talking head videos. VMG can then enhance the final deliverable with motion graphics, animation, sound design, and color grading in the post-production phase.
VMG's Remote Capture Productions Pricing and Budgeting Considerations
Since VMG added OpenReel to our remote video production workflow, we have refined our pricing for remote capture work. Budgeting considerations are influenced by both VMG's expertise as a hybrid creative content agency and leveraging OpenReel as a remote content capturing platform.
We were drawn to OpenReel, in large part, because of the real-time collaboration it offers. This allows us to produce the content as close to a true, in-studio live-action production.
For example, one of VMG's trained OpenReel technical directors will be on every shoot to run the technical aspects of the platform, ensuring you get the highest quality capture possible and to troubleshoot any problems that might arise. That leaves our producer and/or director free to collaborate with the client and the on-camera subject right there in the session to make sure we are delivering the best messaging and visual along with it.
Sometimes, the producer may also act as the director to help generate economies of scale for our client's budgets, however, the flexibility of being able to have both a producer and director was important in our decision in selecting OpenReel as our remote capture platform.
Remote Capture Equipment Kits
As we've mentioned, OpenReel is compatible with iPhones, which have a solid camera and microphone built-in, as well as webcams. While the technology on our computers has greatly improved, we still find that using external equipment is often the best option for delivering a final product our clients are happy with.
Each content kit is determined on a case-by-case basis for the best method for capture, but it can include an external webcam to capture 1080p quality, microphone, ring light and stand to up-level their appearance.
VMG already has an OpenReel license, which allows us to bear that expense for our clients. Our team is also highly trained on the platform, meaning we can easily take on quick-turn projects, scale the production based on the number of featured on-camera individuals, and navigate/troubleshoot quickly to ensure we are minimizing our client's valuable time during production.
As a part of our licensing agreement with OpenReel, we are billed per minute of recording time. We are not charged for any of the setup time while we are in a session, but as soon as we hit "record," the count begins. To simplify things, we have tiered our pricing based on standard recording sessions. For example: 30 minutes, 1 hour, and 2 hours sessions.
We understand that budgeting a video project is always an undertaking, which is why we hope this overview helps explain VMG's pricing model a bit better and where those resources are being allocated.
Choosing VMG Studios as Your Remote Capture Partner
If you're tired of seeing the same style of remote capture video a la COVID-19 and 2020, we completely understand. While the look and feel of this style of video was welcome at first, it has now become too common among brands of all sizes. It's safe to say that many of us, from both a business perspective and consumer perspective, are ready to move forward.
The fact that remote video productions are even possible is incredible as many companies shift towards a work-from-home culture. However, just because technology allows us to produce our own videos doesn't mean it is always the best option for high-level marketing and corporate content.
To effectively attract, retain, and convert your target audience through creative content requires strategy, planning, and professionalism. This is why turning to an agency like VMG Studios is the safest bet.
We have the experience and knowledge to not only help ideate and strategize but to capture and deploy the necessary content with our cross-trained team and highly-researched tools. As a video production studio, we have been able to seamlessly adapt to this new style of production without missing a beat, and we want to help our clients elevate their messaging. We're also excited to share OpenReel as the premier platform for remote capture and show off how we're able to leverage it and create content that doesn't look like everyone else's.
If you're looking for a remote capture partner or a creative services supplier, VMG Studios is ready to tackle your next project. We'd love to learn more about your upcoming initiatives and how VMG can best support your goals. Click the image below to schedule an introductory planning conversation and let's start creating together!