There's been a bit of controversy around whether or not motion graphics could be considered animation, and today we're here to clear that up, as well as explain what motion graphics actually is.
Simply put, motion graphics is a style of animation.
Although motion graphics sounds like a relatively new term, it has been around since the late 1800s and has undergone many changes throughout its existence.
Today, motion graphics is such a normal part of media that you might not even notice it due to how often it's used and in all of its different forms.
Let's dive in and get to know a bit more about what motion graphics are and how to spot them.
What is Motion Graphics?
Put simply, motion graphics is animated graphic design. Graphic design has evolved over the years and in today's world, graphic design can have so much more life than what was previously available.
Graphic designers used to only have physical tools to create layouts. Rulers, markers, paint, lithography, and so on, were some of the only means of creating beautiful and clean designs that could be replicated and distributed to spread the word.
Now, designers take advantage of digital tools to create their designs in a fraction of the time, with much more freedom to adjust their designs, and with the ability to take those designs to a new level by being able to animate all of the finalized elements.
The example below is a perfect representation of how when graphic design is married with simple motion, it can tell a fuller story than just the design layouts alone.
Interesting and smooth transitions, animated text and design elements, and a combination of photography or video with line work, color blocking and text callouts make this piece easy to consume and easy to digest. What's more, it leaves a viewer feeling satisfied with the information they were given.
The 5 Main Styles of Animation
Animation has been a part of our culture since the early 1900s and has taken on many forms. From its original format as tediously hand drawn cell animation, to the vivid and detailed 3D computer generated animation that's most prominent today, artists have found new and exciting ways to bring their ideas and stories to life.
There are 5 main styles under the house of animation.
1. Traditional Animation
Traditional animation refers to the animation style of the first big motion pictures and was mostly a hand-drawn, frame-by-frame process.
2. 2D Animation
2D vector-based animation is arguably the most common style of animation and represents graphics that are created in 2-dimensional programs.
3. 3D Animation
3D animations are graphics that were modeled in a 3-dimensional environment and then animated. You can rotate the assets around in a 360-degree space to get whatever angle you want for the composition.
4. Motion Graphics
Motion graphics is a subgenre of animation and is best described as "supplemental animated graphics."

5. Stop Motion
Stop motion is frame-by-frame process where photography is turned into 3D animation.
FREE DOWNLOAD: 5 MAIN STYLES OF ANIMATION ONE-SHEET
Naturally, artists have experimented with far more styles than just these.
Take Zoetrope Animation – for example – the great-grandfather of the animated gif. This tool had each "frame" of the animation being illustrated on the inside of a cylinder with holes cut out to allow the viewer to look through the device and see the looping animation play as the cylinder spins.
Artists have even created live animations moving sand on backlit glass, mechanical pins on a board that shift in and out to create the effect of motion, as well as Flip Books where the viewer can control how fast the animation plays as it flips through their fingers.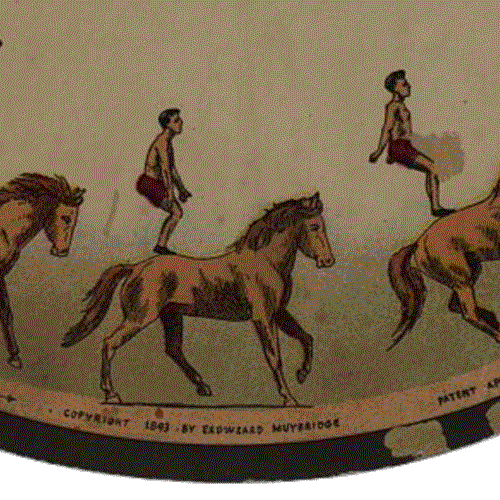 Motion graphics is not only a form of animation, but a super versatile one at that. It can be used to make quick and effective graphics for web banners and emails, the introduction to your favorite YouTube videos or movie title sequences, or even full-length music videos.
Click here to read The Cost of Different Types of Animation
How to Use Motion Graphics
As mentioned, there are several different ways to implement motion graphics into a video, so let's take a look at some examples.
Lower-thirds: these are primarily used to identify a speaker and their title.
Text callouts: this can be as simple as on-screen text to move along a narrative or prompt the viewer to take some sort of action.
Infographics: a visually appealing way to display statistics, data, and/or facts.
Video transitions: moving from one scene to the next.
How Are Motion Graphics Made?
There are many studios and agencies around the world creating motion graphics pieces every single day, but how do they do it? What is the process? How do they get from a thought to a finished product that's (theoretically) seen by hundreds of thousands of people?
Well, every company, every creative team and every animator is different, but here's some insight into how we get it done at VMG Studios.
Let's say a client approaches us with a problem they need solved. After offering some different options, the client agrees that a motion graphics piece would be the best route to move forward. Our creative team gathers to discuss and brainstorm. We then come up with a plan and begin writing and creating 2-3 designed style frames. Style frames are fully designed visuals of how we'd like to see specific moments of the finished product.
Once style frames are approved, we'll move forward with creating an entire storyboard of the full animation so that the client can have a glimpse into what our plans are.
After more approval and making sure the client is pleased with the direction, we begin breaking down all of the elements of the designs, and move them into our animation program of choice, After Effects, to begin reassembling the pieces and bringing them to life.
We present different rounds of versions of our animated pieces.
The first version is usually as close to finished as we can get within our given deadline with the promise of adding any missing pieces in the next round.
The second version is generally going to be our idea of the finished product with room for adjustments if the client sees anything that doesn't fully align with their goals for the piece.
Then our final version is presented and delivered in multiple formats if needed to be placed in all of the media outlets they see fit.
Check out our 2019 Animation Reel here to see some of the final pieces we happen to be most proud of:
The Future of Motion Graphics
Motion graphics design has evolved from its early forms of manually moving pieces of artwork in front of a camera, to setting transform, rotate, scale and opacity keyframes on a digital timeline – so where could motion graphics go from here?
With more and more automated technology being developed and Augmented Reality (AR) becoming more prevalent than ever before, motion graphics could find new ways of not only being developed but also being presented to the average consumer.
Developers are also working on new ways of making motion graphics easier than ever before and creating new applications that could rival some of the programs we've been used to using such as After Effects, Blender, Blackmagic Fusion and Nuke.
Mainframe, a company out of Manchester, England, is in the beta testing process of one such rival program named "Cavalry." They claim that their program is going to make waves in the worlds of animation with a fully procedural and predictive user experience, that combines the power and flexibility of 3D with the ease of use of 2D. We will find out more when their program comes to market, but in the meantime, you can check out what they've got in the works here: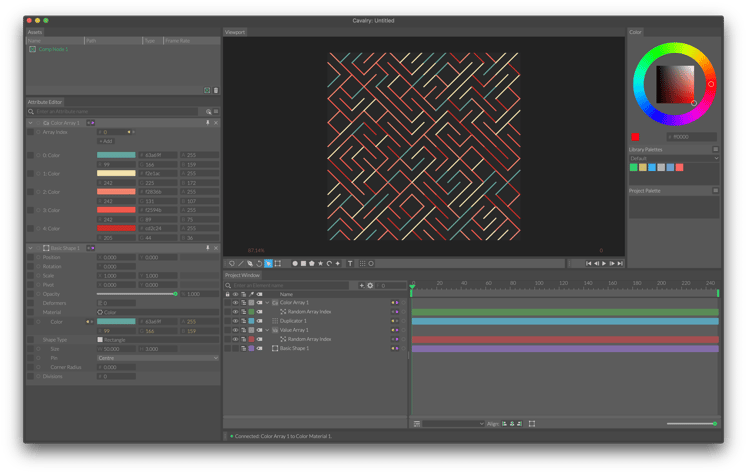 https://mainframe.co.uk/cavalry
Understanding Motion Graphics Within Animation
Motion graphics is essentially graphic design brought to life through the world of animation. It can be used in a variety of different ways including but not limited to:
Lower-thirds
Text callouts
Infographics
Video transitions
Motion graphics is a versatile way to spice up your video, and can be used as supporting elements to live-action videos. With the ever-evolving age of technology, we look forward to more advances in the art of motion graphics and experimenting with all new styles and techniques.
While it may seem daunting to implement motion graphics into your videos, there are simple yet effective ways to do so, and we're here to help at VMG Studios.
Click the image below to download the free eBook, The Marketers Guide to Animation