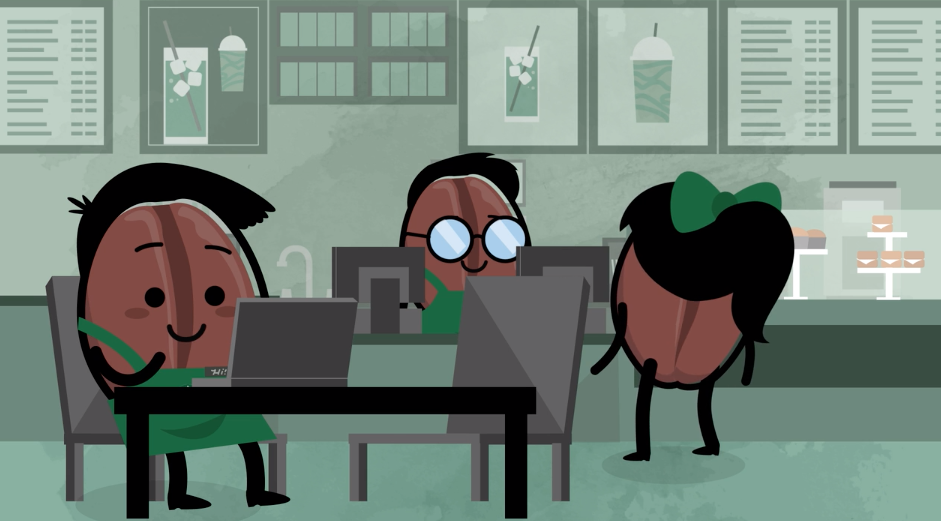 If you're looking to produce video­­, whether it's a marketing, corporate, educational or training video, animation is a unique way to spread your message to your target viewers. But when it comes to animation and the cost, there isn't a "one-size fits all" formula.
So, what does that mean? Well, let's put it into car-buying terms. Let's say you've picked the make and model of the car you want, but now you need to decide on some custom features such as the color, whether it has leather seats, a sunroof, or removable third row seats. All of those custom features will likely drive up the price. The cost of an animation operates the same way.
This article will break down the factors that contribute to the cost of an animation, the various price ranges, and provide examples of each to help you figure out what best fits your budget.
The Cost of an Animated Video (Animation)
An animated video, on average, can range in cost from $15,000 - $35,000. You're now probably wondering what determines the cost of an animated video? There are 6 factors that contribute to the final price tag.
Amount of detail in the design
Complexity of the animation
Length
Voice-over
Music
Distribution
You've likely heard the phrase 'time is money' and in this case that's true. Time is required for all the items on this list, so it's important to think about time when determining your budget.
Does your vision include detailed imagery and character animation that's also in 3D? If so, your project will require more detailed storyboarding, several rounds of approval, and take longer to bring to life.
Is your animation just kinetic text but is also four-minutes long with a voice-over and music? The length and addition of a voice-over and music will cause that final price to tick upwards despite the simplicity of the animation.
Is your animation going to broadcast? Well, as you surely know, TV spots can be expensive.
While it may seem overwhelming to consider all 6 cost factors, the good news is that your animation can be personalized to your project needs and budget. Instead of just telling you, let's show you.
FREE DOWNLOAD: THE MARKETER'S GUIDE TO ANIMATION EBOOK
Low Range Animation Cost: $16,000 - $18,000
For this price point, the animation will be simplistic. The range generally includes only graphics such as kinetic text. At this price range, music can be added, but a voice-over narration cannot. The video also has a maximum total running time of one minute.
Low/Mid (Hybrid) Range Animation Cost: $20,000 - $24,000
This range includes more iconographic/infographic design styles which are often re-purposed throughout the animation. Some other add-ons include kinetic text, as well as simplified animations with highlights, zooms or shading for on-screen callouts.
Medium Range Animation Cost: $25,000 - $28,000
This range includes more abstract or simplified design assets, a few more layers, and more dynamic animation such as things coming "off" the screen for callouts. A voice-over and music are also incorporated.
High Range Animation Cost: $30,000 - $34,000
These are the kinds of animations that stand out from the rest. It can include more detail and texture in the design, layers, and complexity in the animation. It may also incorporate character animation, 2.5D space (2D graphical projections that are used to make images appear 3D), and more moving parts due to the layered design.
Benefits of Animation
One of the major advantages of an animated video is its longer shelf life. Live-action videos can easily become outdated due to variety of factors such as company turnover, restructuring, or trending topics, clothes and hair. With technology, animation can stand the test of time. Not only that, but it's also easier to make changes to animated videos, extending that shelf life and your return on investment even more. Once again, time is money.
Moving Forward with Animation
Animation is now much more than cartoons and Disney movies. Animation is an eye-catching way to sell or tell your message to your target audience. With animation, you can create things that don't exist in the real-world. And if you can think of it, you can make it.
And yes, an animated video will cost money. However, that price can be customized to fit your budget and project needs. With a longer shelf life, an animated video will extend your return on investment. Just like when buying a car, do your research, set parameters for what you want, and you'll find the perfect match.
Learn more about animation by clicking the image below to download the free eBook, The Marketer's Guide to Animation