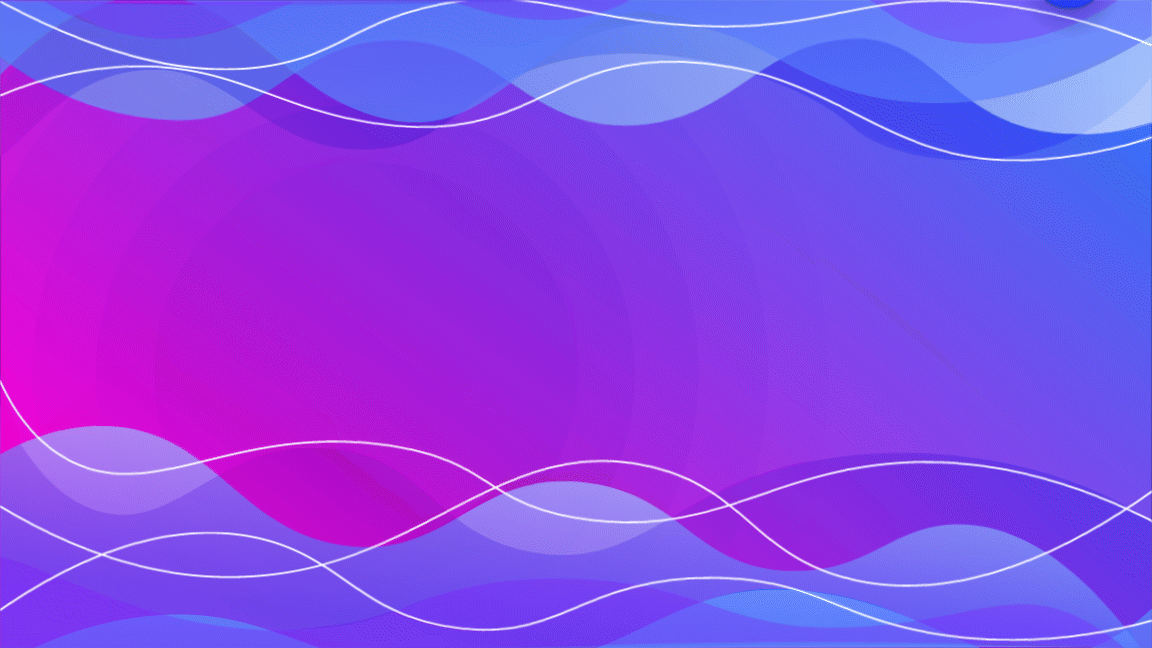 As a hybrid creative marketing agency and video production studio, one of VMG Studios' specialties include animation and motion graphics. If you've ever worked with us (or even if you haven't but you've read some of our articles), you'll know that we are big proponents of animation.
Animation is visually appealing, easily updated, and doesn't require on-camera talent, making it an effective solution for clients who need videos with longevity.
It has also been the premiere type of content to produce during the COVID-19 pandemic when live-action shooting wasn't a safe option. Regardless of the fact that more brands are putting effort into animation, we're always looking for innovative techniques to tell a story and support our clients with creative content that reaches and engages their target audience.
Our 5 animators on staff collaborated and identified several trends we're seeing in animation and motion graphics in 2021 if you're looking for a little inspiration heading into the new year.
1. Morphing and Liquid Motion
Taking animation back to organic roots, morphing is a frame-by-frame process that's all about breaking down shapes to a liquid-like appearance and seamlessly blending the elements in and out. The combination of liquid elements and smooth timing make morphing transitions very satisfying for the audience.
Liquid and morphing elements can look dreamlike and surreal, which can be great for animated loops and short, captivating ads.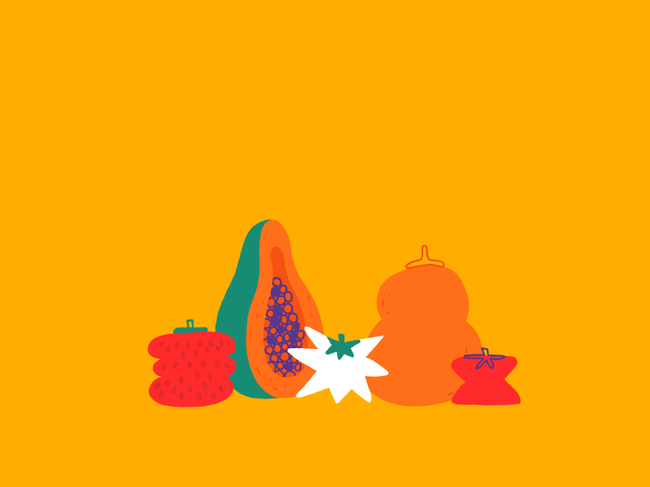 Illustration: @FM ILLUSTRATION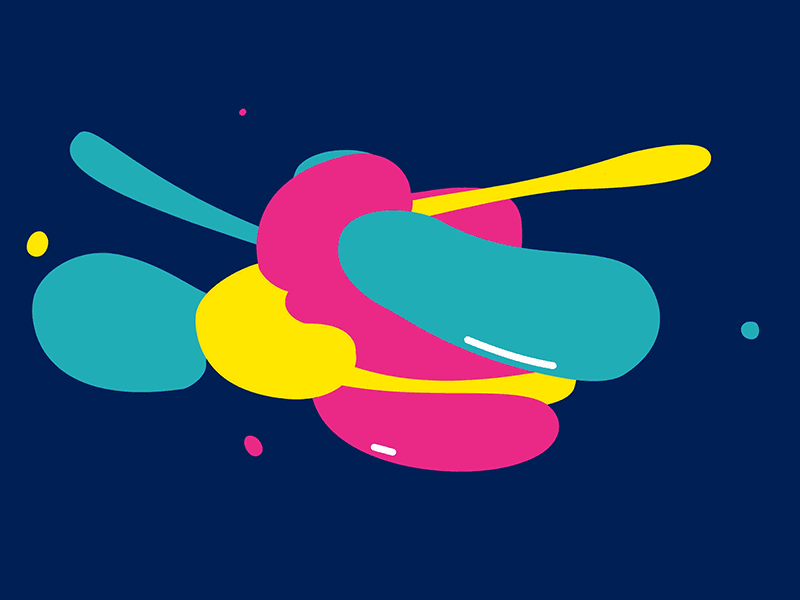 Illustration: JosepBernaus
Liquid motion and flowing also provides a sense of calmness and serenity, which can captivate people with ambient movement. It can also be a lengthier timeline than most 2D animation styles since it requires a frame-by-frame animation process.
This 2D animation style is all about fluidity. It's designed to seamlessly transition from one frame to the next, giving the illusion of a never-ending motion. This style hooks the viewers in and is a viable option for promotional marketing videos.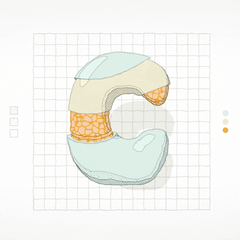 Source – Giphy
2. Thin Lines Animation
This minimalist approach can often be just as engaging as something bright and flashy. The thin lines really draw attention to the shapes and imagery of what's on-screen, making it a unique option.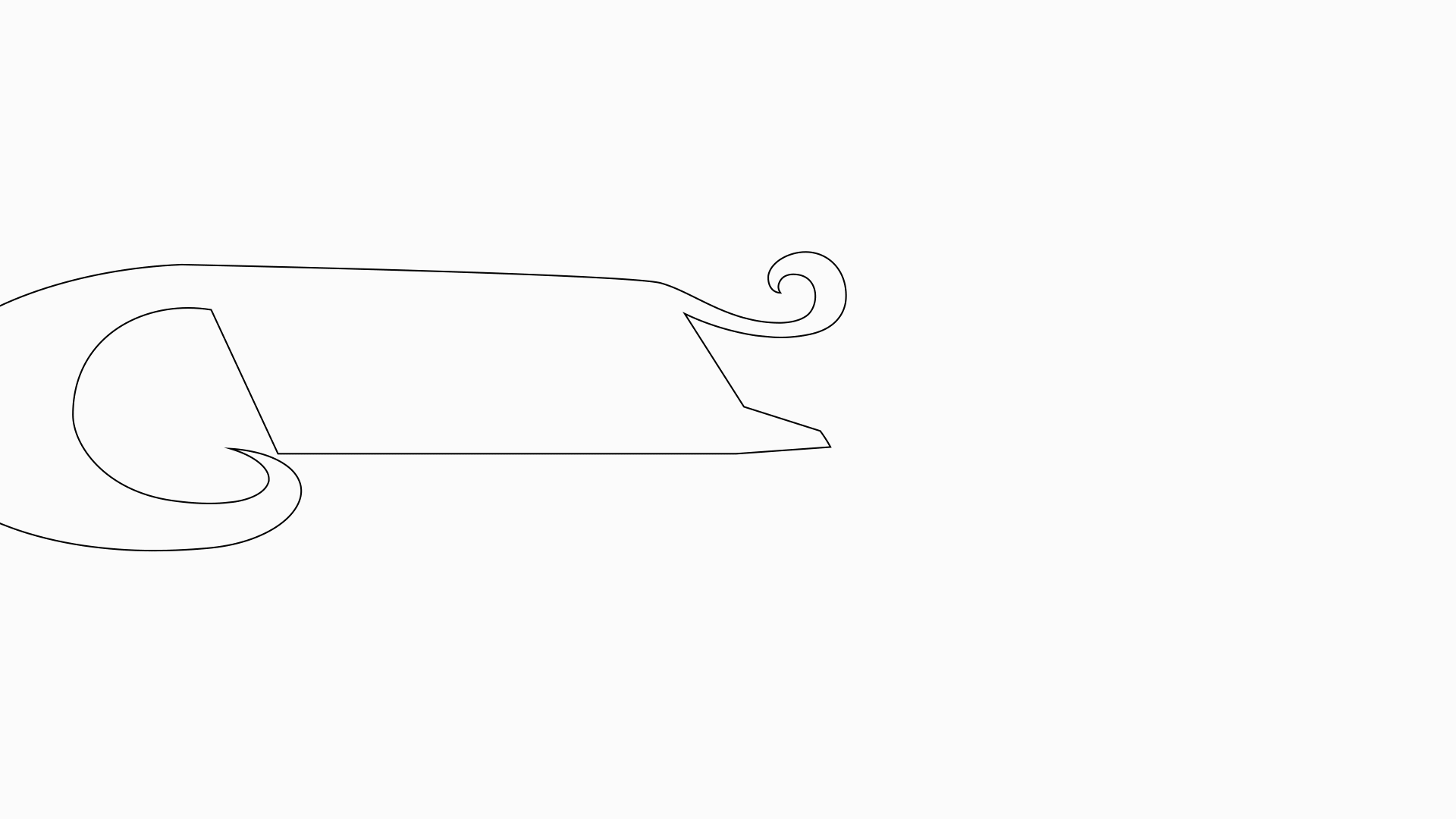 Line art can be very minimal, taking it back to the look of a whiteboard or a black pen on a white piece of paper. It gives the impression of doodles coming to life in a sophisticated and surreal way, and there's a certain elegance to continuous flowing movement with thin lines, like dancing strings. When paired with a captivating script and voice-over, this style can be utilized in marketing videos, training and eLearning videos, or social media videos.
Line art is also great for conveying simplified technical information. Amazon Web Services (AWS) is animated in all strokes but takes a much more geometric approach. All of the scenery, character animation, iconography, and motion graphics are done in simplified strokes. This not only allows their animations to look more cohesive, but can also convey complicated technology in a way that can be elegant and understood by everyone:
3. 3D and Textured Animation
3D is a popular style of animation and it is increasingly being used in marketing materials as the software becomes more accessible. 3D animations are graphics that were modeled in a 3-dimensional environment and then animated. You can rotate the assets around in 360-degree space to get whatever angle you want for the composition.
Some of the benefits of 3D animation include:
3D animation is visually limitless
3D animation is dynamic
3D animation boasts a positive ROI
Interactive options for 3D
3D animation has always been an on-trend thing since the technology keeps rapidly increasing in both efficiency and accessibility, so the trend we're really expecting to see more of regarding 3D animation is an emphasis on texture.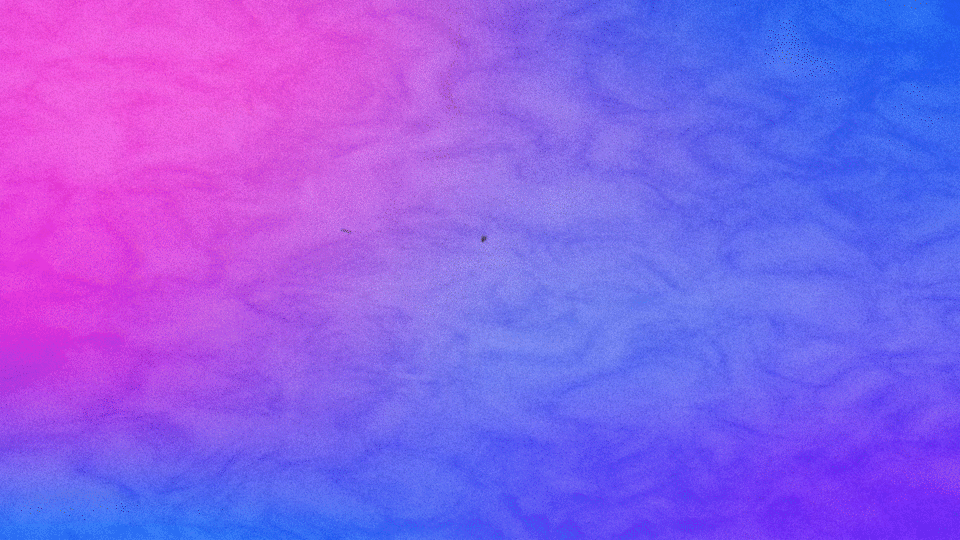 3D texture is about taking your basic marketing elements such as patterns, iconography, UX/UI, and illustration, and modeling them in 3D space to make them stand out much more than if they were 2D.
Since brands and companies are always looking for a way to go against the norm and stand out from the crowd, 3D provides that visual edge, since there's more cinematic opportunities.
The more accessible 3D animation and technology becomes, the more companies will turn to 3D animation to give them that boost. 2D animation has its visual limits and now 3D technology can easily pick up where it leaves off.
READ: 2D vs. 3D Animation: Pros and Cons for Marketing Videos
4. Uber Cute and Friendly Animated Characters
A major appeal of animation is the ability to create all sorts of characters – ones that mimic real-life people, exaggerated characters, or characters that wouldn't exist in real-life like VMG's unofficial mascot, Chester, a dragon-cat!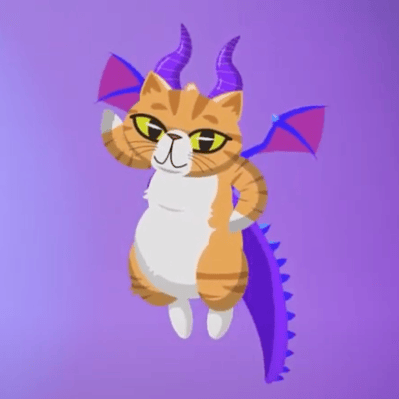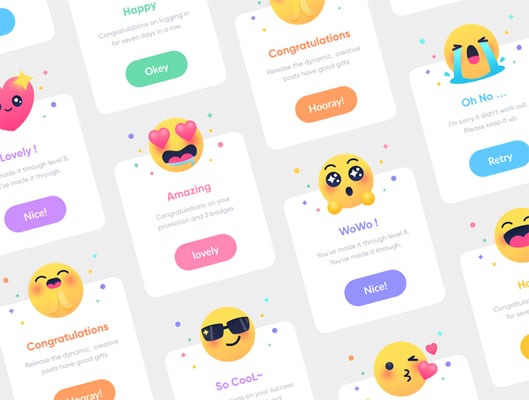 Friendly and cute characters aren't just appealing to kids either. They are approachable, cheerful, and often humorous, which is a good change of pace in a digital world full of more serious news and commentary. They can lead to a much more engaging and exaggerated form of animation that can test the limits of physics and creativity.
These animated characters can be utilized in a variety of ways such as commercials and marketing videos, but also eLearning and educational resources, as well. They also provide a lot of interactive capabilities as a way for brands to convey humor and emotion to connect with its audience. It's also biological; the cuter the thing is, the more we're emotionally connected and want to engage with it.
Since 2020 lead to a huge growth in animation and digital exploration, expect to see more cute and even weirder characters in 2021.
5. Vertical Animated Ads
The trends we've identified thus far have focused on specific styles of animation and the aesthetics, but we are also seeing trends in how animation is formatted and deployed.
Vertical video has been on the rise for years due to smartphones and social media, and advertisements are starting to follow suit, particularly due to mobile viewing.
Vertical video is also a social media trend we identified, and we used some statistics in that article that apply here as well. One study found that more than 75% of video viewing is mobile, and that smartphone users hold their phones vertically about 94% of the time.
Therefore, it's not a surprise that we're starting to see animated videos in a vertical format to reach and engage smartphone audiences.
6. Animating in Virtual Reality (VR)
Virtual Reality (VR) is a rapidly growing form of cutting edge, immersive entertainment. Starting in the '90s, VR was known for being a fun, almost gimmicky form of digital entertainment that thrived within the gaming community. However, what started as "futuristic gaming" in arcades and virtual sports arenas has evolved into a mainstream tool capable of creating professional, high-quality media in a completely new way.
More animators an investing in tools like Oculus and Hololens as part of their animation capabilities. Instead of 3D modeling on a screen, you're right in the middle of the digital environment, creating everything to scale.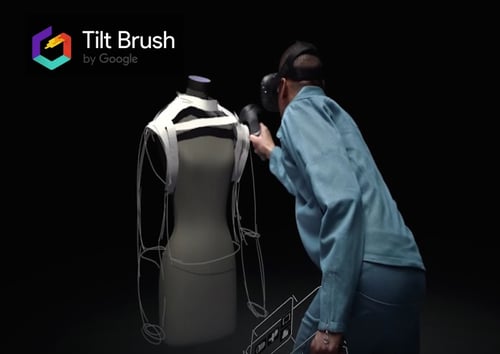 Google Tilt Brush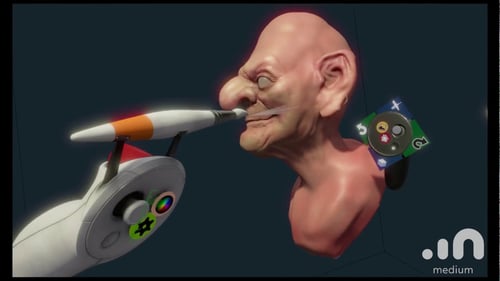 Facebook Oculus Medium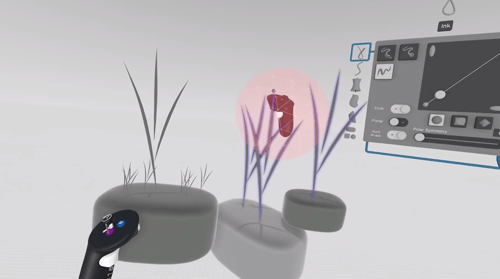 Gravity Sketch VR
With programs like "Facebook Quill" for the Oculus Rift, not only can you go and model anything in a virtual world, you can animate things frame-by-frame:
These scenes and animations can also transfer seamlessly to other 3D programs, which give animators even more capabilities after it has been animated in VR:
There are several different applications that bring an animation to life like After Effects, Cinema 4D, Houdini, and Maya, but we are starting to see a rise in animating within a virtual reality space. Since animating in VR allows storytellers to be immersed in their digital space and make quick, real-time changes, it negates the need of having to switch between multiple applications.
Animating in VR is capable with software such as Quill, Oculus Medium, and Tvori.
Implementing Animation & Motion Graphics in 2021
Animation is one of the most popular styles of video for audiences of all demographics. Disney, Pixar, and Laika Studios continuously produce award-winning animated feature films that resonate with kids (and grownups, really), while animated TV shows such as The Simpsons, Family Guy, BoJack Horseman, and Big Mouth entertain adults.
This shows the range and diversity that animation and motion graphics offers, which, in turn, correlates to an increase of animation in marketing and corporate content.
When planning content for 2021, delight your target audience with unique animation styles and techniques including:
Morphing and liquid motion
Thin lines
3D and textured animation
Uber cute and friendly characters
Vertical animated ads
Animating in VR
If you're ready to move forward with animation and are looking for a creative partner, VMG Studios would love to collaborate with you and bring your ideas to life. Drop us a note to learn more about our project offerings.
To find more creative inspiration in animation & motion graphics, graphic design, and social media, click the image below to download our free 2021 Creative Trends eBook!