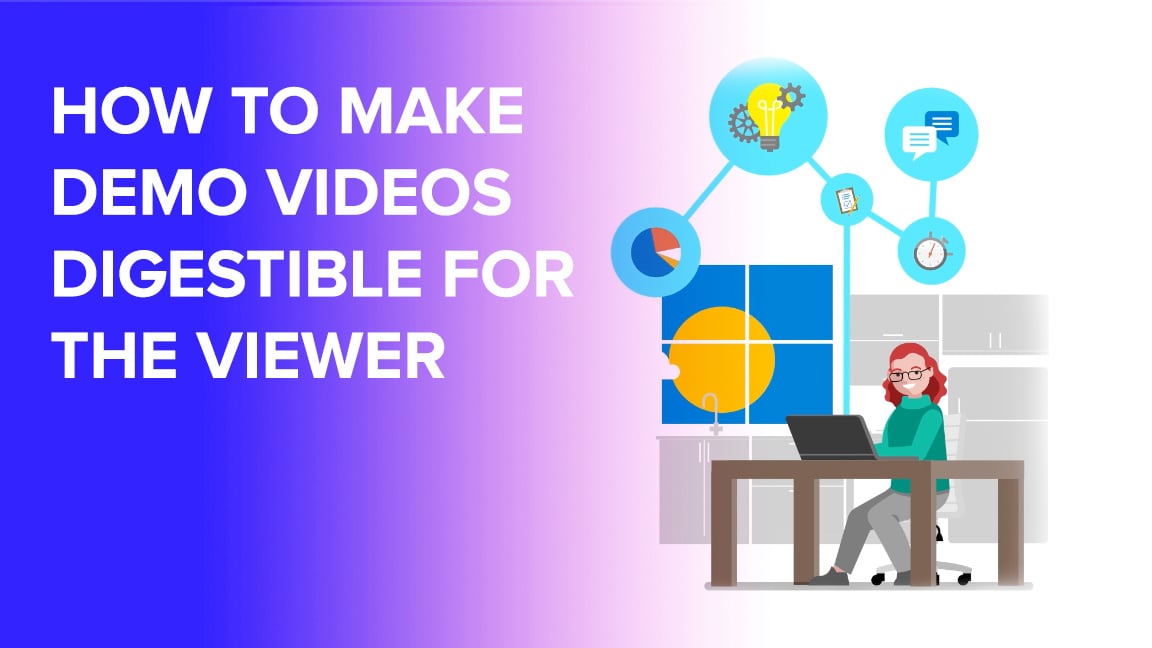 I was recently on the phone with my mom, walking on the treadmill after work, and I had a pretty long story to share with her. Since I was walking on the treadmill and had already told this story to several other people, I intended to give her the TL;DR version. I didn't want to hash out every single detail again, especially since my heart rate was already increased from walking.
I even prefaced it by saying, "Long story short."
I then proceeded to talk for 20 minutes straight.
My "short version" was no longer short. In that moment, I determined the condensed version of the story wouldn't have done it justice. It happens, right?
This moment immediately made me think of marketers. We are constantly told to keep our content short and sweet. People have short attention spans. No one wants to watch a video longer than 1 minute. They'll probably keep scrolling after the first 5 seconds.
A lot of this is true. As a hybrid creative marketing agency and video production studio, we're constantly recommending shorter content for our clients because it generally performs better. However, this isn't always the case.
Sometimes you need a lengthier video to properly spread your message to your target audience, and demo videos are a good example of this. In this article, we're going to outline 5 strategies for making your lengthier demo video feel shorter and keep your viewers engaged.
What is a Demo Video?
The simple definition of a demo video is it showcases how specific products and services work or are used. They're often synonymous with how-to videos. It can be a short and sweet walkthrough or an in-depth overview that covers the assembly of the product, how it works, and the different features.
Consumers love demo and how-to videos.
Google, which owns YouTube, says how-to videos earn the most attention of any content category on YouTube, even more than music clips or gaming. Considering the fact that more than 1 billion videos are watched per day on the platform, that proves the power of demo videos.
Tips for Creating Engaging Demo Videos
If you're reading this article, there's a high chance you've produced demo videos before. You've maybe even received feedback from customers about the video and are looking for ways to improve your future demo content.
Likely, the most common reason for people asking, "How do I make these videos more digestible for the viewer?" is the length. There's an abundance of research out there that shows most consumers prefer shorter brand videos, but let's be frank, that doesn't always work for demo videos. Sometimes we need a few minutes to really illustrate the product and its features.
Naturally, there are creative options to keep a demo video on the shorter side, but if you're set on a longer form, there are plenty of solutions to make the video more digestible for the viewer and keep their interest each step of the way.
1. Motion Graphics
If you've ever watched the 5 o'clock news, you've probably noticed that most stories are broken up by a swooshing graphic across the screen. It's a subtle way to signify the end of one story and introduce the next topic, which is especially helpful for news programming since a variety of topics are covered. Think of all the "breaking news" graphics you've seen.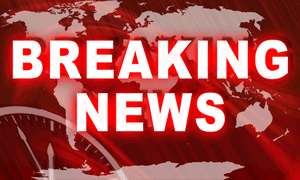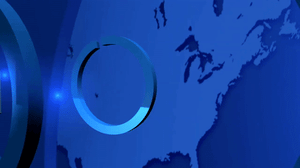 Motion graphics can be used in a similar fashion for demo videos including:
Breaking your video into chapters or segments, indicated through graphics, can create digestible chunks that are easy for your viewers to follow along. They might not even realize your video is longer if they take in smaller segments one at a time.
You could even preface a longer video with a segment overview at the top. Show a table-of-contents-like graphic to set expectations right at the beginning. Hootsuite does a nice job of this in the demo video below:
2. Scripting
If you're trying to break up your video into snackable segments, scripting is a huge component. Even if your video is just kinetic text, you'll still need a script for what's being shown on screen.
If you're using a professional voice-over or on-camera talent, guiding language (coupled with on-screen motion graphics) can signal a change in topic. Simply saying "next" can help viewers recognize the next topic. If your video is a step-by-step breakdown, say "step one" and "step two."
While this might not feel like it makes a huge impact on the video, it's an easy way to keep your audience continuously engaged.
FREE DOWNLOAD: Video Script Worksheet
3. Sound Design
Between motion graphics and scripting, sound design can also engage your viewer's senses and keep them interested in the content. Yes, it's true, many people watch video without sound (meaning motion graphics and closed captions are essential), but for those who do have the volume up, sound design can play a big role.
A simple "zoom" or "swoosh" sound, paired with motion graphics on-screen, helps break up segments in a longer video. It can also snap a person's attention back if their mind starts to wander.
The same can be said with music. If your video is on the longer side, changing the music track at specific moments in the video can help with the flow of content. Listening to the same track over and over again can sometimes annoy or distract the viewer's attention (think elevator music or "you're on hold" music).
4. Captions and Descriptions
While the other tips focused on the video itself and ways to optimize your content, another way to boost the viewership of your demo videos is through the description and/or caption.
This all depends on where you're deploying your content.
Let's first talk about YouTube. Why YouTube? Well, it is the second-largest search engine behind Google and one of the most popular online platforms. It also has an effective feature to navigate long videos.
In the description section of a video, users can add timecodes that are clickable and jump the viewer to that specific time in the video.
Here's a look at how it works for VMG's tutorial video on how to record high-quality video on your home computer.
Naturally, we'd all love it if our target audience watched the entirety of our videos but offering an option to navigate to specific parts showcases an understanding and respect of your viewer's time and attention span.
Neither LinkedIn nor Facebook has features that allow users to jump ahead like YouTube, however, viewers can still navigate along a progress bar. So, if you provide timecodes in your description, you give viewers an overview of what's to come.
Keep in mind, LinkedIn has a 700-character limit for posts, so you'll need to be strategic with your messaging. Facebook has a whopping 63,206-character limit. While we wouldn't recommend such a long post, you do have more real estate within the caption.
For in-feed video posts on Instagram, users cannot navigate on a progress bar meaning they can't skip ahead. Videos in this format can also only be 1 minute long, so there is less of a need to breakdown the content. Despite this, an overview of what's going to be covered in the video as part of the caption can be beneficial. In fact, Instagram allows captions up to 2,200 characters in length. More so, longer captions are trending and performing well on the platform.
However, IGTV, Instagram's feature for longer-form video content, does offer a progress bar meaning you can treat it similarly to LinkedIn and Facebook.
Many brands are still getting their feet wet in terms of TikTok, but it is growing in popularity among all demographics. Similar to in-feed Instagram posts, TikTok only allows for 1-minute-long videos and there isn't a way to skip through a video. Also, you're even more limited in terms of the caption. TikTok only allows 100 characters.
TikTok is for shorter-form content, so if you have a version of your demo video that is under 1-minute, you could dabble into posting it on TikTok.
Twitter is also notorious for short and sweet content, so there isn't much real estate for lengthy captions or descriptions. Native videos can be 2 minutes and 20 seconds long, but you're still limited to just 240 characters for the caption.
READ: 2021 Social Media Trends
Besides deploying your demo videos on appropriate social media channels, we also recommend having them live somewhere on your website. A study found the average person consumes 11 pieces of content before making a purchase. Consumers like to have a 360-degree view of something before committing and that often includes knowing exactly how a product or service works.
There are several different ways to implement video on your website including embedding YouTube or Vimeo links. You can also upload videos natively through your website management system (WordPress, HubSpot, etc.).
Regardless of how you embed videos on your website, you're not going to have the same caption or description functionality as social media platforms. You'll need to take design aesthetics into consideration regarding your video and corresponding copy. That copy will likely need to be much shorter than what you post on YouTube or Facebook. You might not have the real estate to list out timecodes or offer a table of contents. If you do, take advantage of it. If not, strategically shorten the copy to not only encourage viewers to click play but to also keep them watching the entire time.
5. Interactive Demo Videos
Another way to engage your target audience during a lengthy demo video is through interactive features. Interactive video invites the viewer to take some kind of action. It could be clicking on a slider to show 2 different scenes on screen at once. It could be a quiz requiring the viewer to pick the correct answer before moving on. It could be a "choose your own story" narrative.
The benefits of interactive videos include:
Engaging and compelling
Improved viewer retention
Keeps viewers accountable
Drive conversions through interactive call to actions
They're fun!
An interactive video is perfect for your website, especially if you don't have the design real estate for a lot of corresponding copy. Interactive videos are often more expensive and take longer to produce, but it could be just the ticket to converting your target audience.
Using Demo Videos in Your Marketing Strategy
There are several different kinds of marketing videos, all of which can help build brand awareness and increase conversions, and demo videos are some of the most successful. Competition is rampant in about every single industry imaginable, meaning showcasing your product or services is important in drawing customers to your brand. Video is often the most effective way to do this.
While quick demo videos are ideal – humans have shockingly (or not so shockingly) short attention spans – sometimes a longer format is needed. If that's the case, there are several solutions to ensure your target audience sticks around.
Tips for making longer demo videos more digestible include strategies around:
Motion graphics
Scripting
Sound design
Captions and descriptions
Interactive features
You are rightfully proud of your products and services and want to show them off and sometimes that requires more than 2 minutes. If you're concerned about turning off your target audience with lengthy videos, implementing some of the strategies above can make a difference.
If you're in the market for video content, like demo videos, VMG Studios is ready to help! Whether it's live-action or animation, our team is equipped to showcase your products and convert your target audience.
To find creative inspiration in animation, design, social media, and video, click the image below to download the free eBook, Top Creative Trends of 2021!