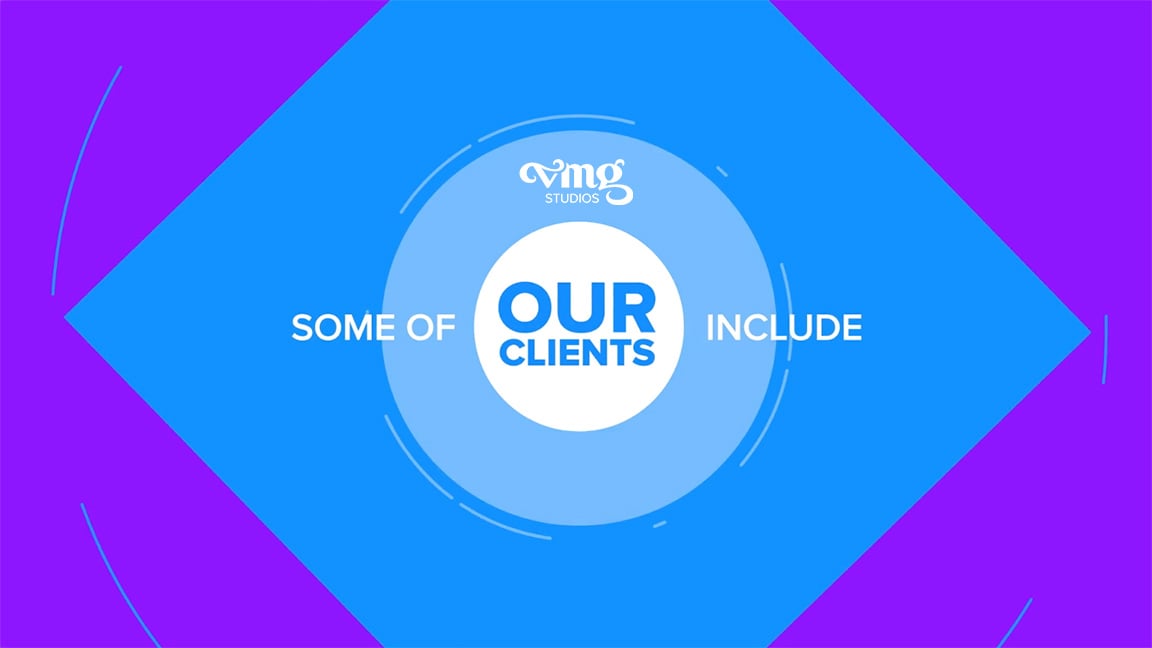 If you stumbled upon this article, there's a good chance that you're considering hiring VMG Studios for your creative content needs, or you're at least in the research phase to understand exactly what we do and who we support.
In the event of saving time, here's a snapshot of our services:
While we're classified as a supplier, vendor, or agency, we truly want our clients to feel as though we're a partner and an extension of their internal departments. Therefore, it's important for us to feel as though the working relationship is symbiotic.
We've all heard of "good fit clients." We've also heard the term "bad fit clients," and figuring out someone is a "bad fit" can take time and resources.
"Bad fit clients" may include people who don't trust the experience of your team and only want it their way or people who don't want to spend money and/or have a tight budget or people who don't communicate openly and honestly about their needs and expectations.
While "good fit clients" can be those who have a reasonable, upfront budget, are open to collaboration, trust the experience of your team, and are communicative with their goals and expected results.
One of our core values is transparency. With that said, we want to ensure we're effectively utilizing our time and resources on viable leads. We also don't want a potential client to waste their time on us, either.
We have a diverse list of current clients, and while we're always looking for new clients, there are certain qualities – from both a company perspective and a personality standpoint – that we look for.
This article will outline VMG's ideal client to help you decide if VMG is the right fit for you.
VMG's Ideal Client: Company Traits
In keeping with tradition in regard to transparency, let's jump right into it. A major portion of our business is B2B, therefore, most of our initial client persona development starts with identifying the companies or organizations that "fit" our experience and expertise. Once we have narrowed down that targeted list of companies, we explore more in-depth customer personas on an individual level.
In general, we work with enterprise-level corporations.
Here is a look at some projects we've produced for some of our current clients such as Microsoft, Facebook, Amazon, Starbucks, and T-Mobile.
Now, if your company doesn't fall into the enterprise category, we don't want you running for the hills. We also support mid-to high-level companies and organizations with their content creation. Here are a few more project examples.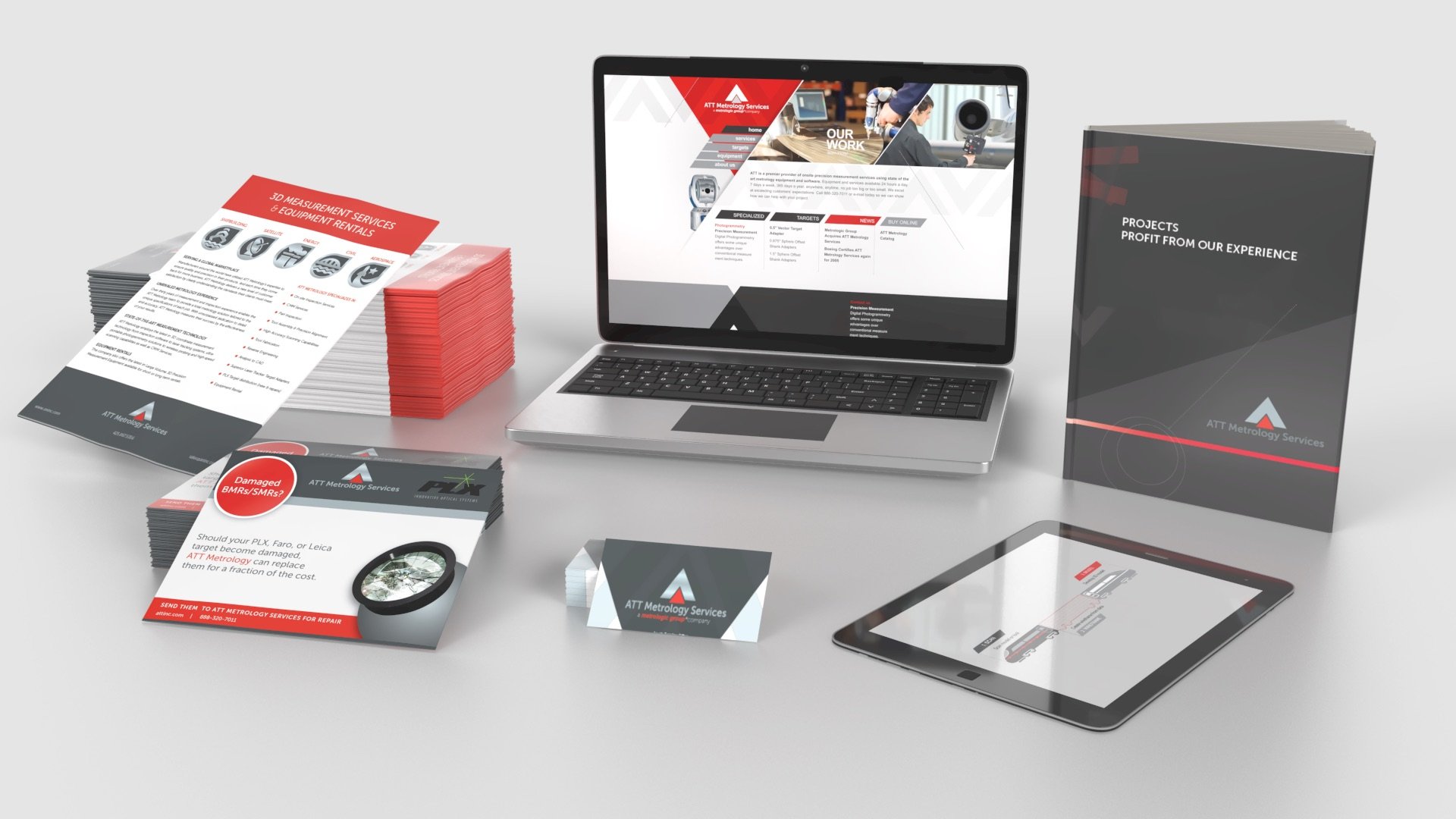 Due to the variety of clients we work with and the project types we produce, we look for ways to support companies across several industries and sizes. With that said, we admit that we don't often partner with non-funded startups or mom-and-pop-type businesses primarily due to budgetary and timeline restraints.
We take pride in the work we produce and employ a talented, award-winning creative team that is dedicated to the success of our clients. This is, therefore, reflected in our prices and process.
VMG's Ideal Client: Personal & Professional Traits
Even though we're a B2B company, we review more than just a company's profile before beginning a new project. We work closely with our clients on each project, so it's important that our personality and professional attributes align, as well.
Upon reviewing our successful working relationships, we've noticed these 5 main qualities among the people and companies we partner with.
1. They Are Results Driven
There's beauty to the idea of "throwing things at the wall until they stick," but more often than not, the most successful marketing strategies are organized and optimized for peak efficiency.
While they might not know exactly what the creative will look like or what deliverables to include (that's what we're here for!), our clients typically come to the table with clear, realistic goals and objectives for their creative content.
They'll have an idea of whom they're trying to target and will often outline goals regarding some, if not all, of the following:
Brand awareness
Audience engagement
New lead generation & conversions
Revenue & profit
When kicking off a new project, we like to sit down with the client – what we call an intake meeting – to get an understanding of their audience, goals, vision, success metrics, deployment strategy, timing, and budget range as it pertains to their creative content needs. From there, to help outline a clear picture of the client's project, we'll put together a creative brief for the client to approve. It's an integral part of the project's success and an easy way to stay organized and aligned.
The creative messaging brief will help address questions such as:
Why do you need this type of content (i.e., video, animation, website redesign, etc.)?
What is the goal of this project?
What results signify success?
Who is the target audience?
What do you want your target audience to think, feel, and do?
What are the key messages?
What's the call-to-action

?
FREE DOWNLOAD: Creative Brief Template
If we come across a client who either hasn't thought about these types of questions or isn't willing to address them up front, they might not be the ideal fit for VMG Studios.
Our goal is to help our clients meet and exceed their goals, so we value results-driven professionals who are striving to move their company forward.
2. They Are Innovative and Creative
"Innovative" is a bit of a buzzword, but there's something to be said about (pardon the cliché) out-of-the-box thinking.
There's a reason Apple, Samsung, and Google release new smartphones and tablets every year. There's a reason Microsoft Teams, Amazon Chime, and Zoom are constantly rolling out new updates. These companies listen to their users, fix bugs, and find new features to keep their customers engaged.
We admire our client's innovation when it comes to their products and services, and we want their creative content to follow suit.
Most marketing professionals have an understanding of how their target audience thinks – how to appeal to them and build trust, and the type of content they want to see – and when you find that perfect combination of tone, messaging, and medium, it can feel like you struck gold.
However, once you find that perfect combination, there's the possibility of it turning into a crutch. You might soon find yourself producing the same type of content over and over again.
Eventually, your target audience will likely get bored.
We love to find new ways to engage and delight our client's target audience whether it's through mixed reality and projection mapping, a new animation technique, or a company re-brand. We collaborate with our clients to find unique ways to tell their story and reignite their target audience's brand passion.
3. They Are Experienced and Well-Educated
We view educated as experienced. Our clients are often successful in their work because of the lessons they've learned from challenges in the past. This kind of experience helps these professionals forecast potential changes and problems to ensure they're able to pivot accordingly and effectively if need be.
While we work diligently to offer creative content solutions that will engage our client's target audience and drive results, ultimately, our clients are still the subject matter experts of their own brand.
Working with well-educated and experienced individuals who keep up to date with their target audience, trends, world news, etc., enables our team to produce creative content that aligns with their brand values, mission, and goals.
Most of our clients have earned varying degrees and certifications, and we also find our clients are up to speed with current events including what's trending in their own industries.
Individuals who are well-rounded on a variety of topics and across a variety of disciplines can help create a cohesive brand experience for prospective customers.
4. They Are Inclusive and Diverse
VMG Studios is a certified woman-owned business and one of our core values is respect. We value the diversity of talents, perspectives, and experiences of others to create an environment of safety and inclusion.
We know that our current clients feel the same way and we're proud of this fact. Our clients come from varying backgrounds and employ inclusive and diverse teams. This, in turn, fuels innovation.
Where would we be if every business was filled with like-minded people who agreed on everything? We'd live in a world without progress.
Diversity can help to inspire creativity.
5. They Are Communicative and Social
Naturally, communication is important in the professional world. That's no secret. Even though we view ourselves as partners, we still aren't in the building (or on the same daily Zoom calls) as our clients. Therefore, communication is key to ensure final deliverables are in scope and on time.
If you're curious about working with an agency and your involvement as the client, the video below outlines the importance of communication.
Communication, however, goes beyond responding to emails or phone calls.
We also find some of our best partnerships include clients who enjoy lively discussions and debates. Genuine candor with one another can spark new ideas and (as cheesy as it is to say) makes the whole process a lot more fun. We find joy in building true and respectful relationships with our clients.
And in case you didn't know, our team at VMG is pretty sociable! It's common for us to celebrate the successful delivery of a project or even get to know some of our favorite clients with cocktails from Queen Bee Mixology (Fun fact: VMG's CEO and Founder, Kelly Sparks, is a mixologist on the side)! We'd like to think of ourselves as a fun bunch and we hope you do too.
Additional Resources For Determining VMG Studios' Ideal Client
If you're still uncertain whether your company would be a good fit, we invite you to review some of the in-depth resources below in regard to our core services.
Video and Audio Production Resources
Animation and Motion Graphics Resources
Design and Branding Resources
Moving Forward With VMG Studios
We work in a competitive industry where there are dozens of agencies – whether it's a marketing, branding, or video production agency – to choose from. So, we understand that it can be overwhelming to find the right fit for your needs.
It can often be hard to decipher if an agency is the right fit for you based solely on their website, and that's why we decided to write this article. We want to make it as easy as possible in the research phase for potential clients to understand if we are the right fit!
VMG Studios is always excited to find new clients to partner with and have found our best success with companies and individuals with the following attributes:
Enterprise corporations as well as mid-to high-level companies.
Results-driven
Innovative and creative
Well-educated and experienced
Inclusive and diverse
Communicative and social
If these attributes describe you and your company, we'd love to connect to see how VMG Studios can best support your creative content needs. Even if you don't have an immediate project opportunity, let's get the conversation started and get the creative juices flowing!