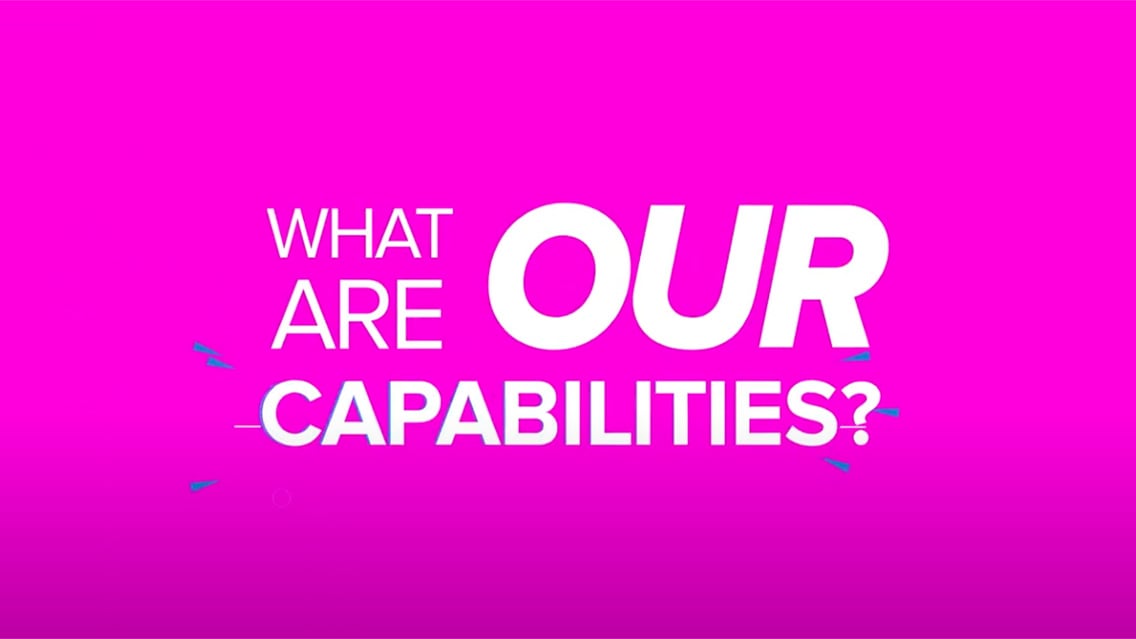 Have you ever stumbled onto a company's website and were left wondering exactly what they do? What goods or services do they provide? This is a pretty common happenstance for business-to-business (B2B) companies or extremely niche corporations, and a reminder that it's important to offer transparent, clear information on your website about the services and expertise you provide.
The last thing any business should want is to have prospective customers leave your website because they couldn't figure out if your company offered the solutions they were looking for.
As a B2B company, VMG Studios doesn't want to fall into this trap. We want to offer clear, concise information about what we do as a creative marketing agency and how we do it. We want our clients to trust our expertise and feel confident about the solutions and deliverables we offer.
If you're reading this article, it's safe for me to assume that you're slightly unsure about VMG's offerings or you're simply wanting to learn about the variety of services we provide.
If you're like the majority of people who prefer to watch a video versus reading an article, I invite you to watch our explainer video below for a 3-minute summary about who we are and what we do.
You can also check out our individual service pages to learn more about our expertise as it relates to that specific service. These pages outline project types, work samples, and relevant, educational content to help you make an informed purchasing decision.
If you are a reader and want a full overview of our services, then this article is your one-stop-shop. I will outline exactly what VMG Studios does, broken down by service, including how several of our services work in tandem.
VMG Service: Video and Audio Production
This is a cliché to say, but it's true; video and audio production is our bread and butter. VMG, which stands for Visual Media Group, started as a small video production company in 2004 with just 4 employees. Naturally, we've expanded our services (as you've seen already), but this is still one of our core strengths.
With our own in-house shooting team, equipment, and studio, we are able to produce professional videos quickly and seamlessly for an unmatched speed to market.
Here's a look at a compilation of some of our video projects we've produced over the years:
Our project types include:
Talking Head Videos
Go-to-Market Commercials
Senior Leadership Team Interviews
Partner Stories
Internal Trainings
Podcasts
Livestream Events
VMG offers end-to-end services in regard to video and audio production from ideation (more on that later) to pre-production to production to post-production. However, we're also able to step in wherever you need support, whether you simply need a team to execute your vision on shoot day or only require post-production editorial assistance. VMG will act as an extension of your team to deliver a best-in-class final product.
Our studio space is also available for rent. While we'd love to partner with you for your video projects, if you have everything under control, you can book our cyclorama stage and produce away! In case you're uncertain, a cyclorama studio is where the walls curve smoothly at the bottom to meet the studio floor, giving the impression of an endless void. Cyc walls help eliminate shadows and are particularly helpful for green screen technology.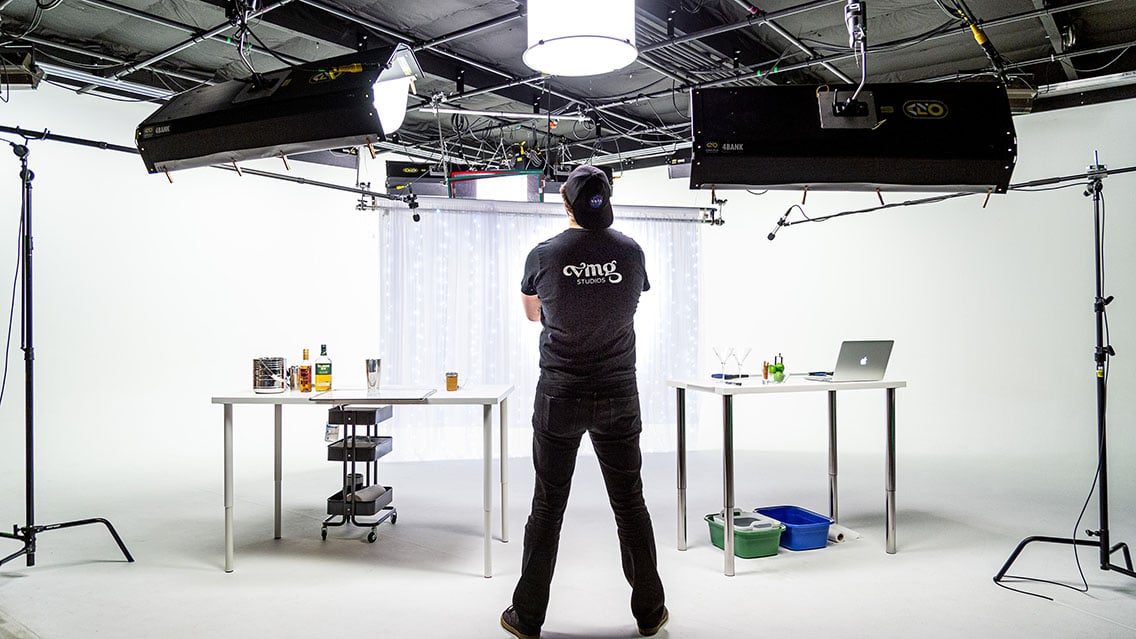 If you need any equipment from lighting to cameras to microphones, we offer additional rental options, as well.
Video and Audio Production Pricing
As far as pricing is concerned, there is a wide range of options to consider. No video project is one-size-fits-all, therefore, we've put together several resources regarding the cost of a video so that customers can budget accordingly.
We truly believe in a working partnership with our clients and promote open dialogue, so we're happy to further discuss pricing options and find solutions to ensure our clients get a final product they're happy with while remaining on budget.
VMG Service: Animation & Motion Graphics
This is another core service of VMG's. We have 5 animators and motion designers on staff to produce unique, eye-catching videos that delight and engage audiences.
Animation is a great creative solution for a number of reasons. First, they're entertaining. Animated videos engage viewers of all ages and have had a resurgence in popularity. Animated videos can also better describe abstract ideas to the viewer since the content isn't confined to what can be shot in a studio, making it a great solution for explaining technical ideas, like Cloud technology or SAAS.
Animated videos are also beneficial for showing software or app interfaces, which can be demonstrated using concept art that can later be swapped out as the interface changes. This allows animated videos to be easily updated, giving them longevity.
Motion graphics, which is a style of animation, is great for up leveling live-action video content and branding final deliverables. Graphics can be designed separately and then layered over a live-action video to create call-outs or effects that enhance the video and provide more information.
Here's a sizzle video of some of the animated projects VMG has produced:
Our project types include:
Commercials
Animated Banner Ads
Social Media Content
Training Videos
How-To Videos
Go-to-Market Campaigns
Event Content
The beauty of hiring an agency, like VMG Studios, is that we can do both live-action and animated video content. We can produce a live-action case study video for you one quarter, and then an animated explainer video the next. We can even combine the two into one video if that's the style you're looking for.
Take this video below, for example, in which we describe how long it takes to make an animated video. We combined live-action and animation to outline the process in a fun, eye-catching way.
Talk about the best of both worlds!
Animation and Motion Graphics Pricing
Similar to live-action, VMG offers a range of pricing options, which are outlined in the resources below:
FREE DOWNLOAD: The Marketer's Guide to Animation
VMG Service: Design and Branding
This category rounds out our core service offerings. We believe that your brand's visual identity should be clear, accessible, and engaging. Utilizing our diverse team of talented designers, we offer custom and scalable web and print content as well as branding solutions that align with your company and inspire your audience.
Whether you're looking for a polished new brand identity, impressive presentation deck, or unique social media assets, we work with you to distill the best creative style for your project that will be relevant and professional for years to come.
Project types include:
Display Ads (Static & Interactive)
Email Campaign Templates
In-Store Signage & Displays
Print Ads
Keynote Presentation Design & Development (PowerPoint)
Out-of-Home Activations
Social Media Assets
One-Sheets & Brochures
Our senior graphic designer, Fenny, walks us through the importance of building a brand for your business and the assets that go along with building brand recognition and trust.
Design and Branding Pricing
If you're interested in learning more about design and branding, including how much it costs and how long it takes to produce, check out some of the resources below:
Once again, there is an added bonus of finding a creative marketing agency, like us, that offers design and animation. We can easily transform animated videos into static design assets, or vice versa, and can help build out your graphics package for repurposing. This is a cost-effective way to utilize your design assets in different ways.
FREE DOWNLOAD: Building a Brand Worksheet
VMG Service: Interactive Media & eLearning
Interactive media has the power to turn an audience from passive to engaged. By creating an interactive video, the viewer is prompted to take action within the content, which improves their retention of the presented information.
Interactive media has many uses but is particularly helpful for internal trainings or eLearning courses. Our programs generate backend metrics, allowing our clients to identify learning gaps so the training can be optimized for maximum results.
As education transitions from in-person to online, it's important to strategize the experience of the course from the very beginning by combining effective instructional design with visually engaging graphic design, animation, and video.
At VMG Studios, we have the best of both worlds. Several of our producers have extensive backgrounds in eLearning, having built more than 50 courses combined. Beyond the educational standpoint, we understand design best practices meant to stimulate learning and improve learning retention.
Our project types and services include:
Instructional Design
Content Mapping
Scripting & Content Outline
Wireframing
User Experience Optimization
Design/Production
Development
Shoppable videos are also on the rise as e-commerce continues to skyrocket. Interactive shopping features give consumers a one-stop-shop experience and are becoming more popular on social media apps such as Instagram and Pinterest. Our team keeps an eye on the latest trends, like shoppable videos, to help identify new ways for our clients to engage and interact with their consumer base.
VMG Service: Photography
Can I get a show of hands of people who are tired of seeing the same stock photography? From websites to articles to social media posts, it's easy to just find something online instead of capturing specific examples yourself. I get it, I rely on stock photos for articles, too, but there are certain opportunities, like your company's website, where custom photos can help up-level your brand.
Introduce the world to your business with crisp, high-resolution photos of your team, products, locations, clients, and events. High-quality photography is a key differentiator in today's visual world and illustrates your story to build brand awareness and trust.
Customers prefer brands that use quality photography, and, according to e-commerce retailer Etsy, image quality was the most important factor in an online sale for 90% of users. Moreover, custom website photography captures your company's culture and brand essence far more than an out-of-the-box stock photo.
Our professional photographers have years of experience shooting people, places, and products that capture our clients' unique personalities, relationships, and product features.
VMG's photography services include:
Location Scouting
Set Design
On-Location or In-Studio Photography
Professional Camera & Lens Kits
Professional Lighting Setup
Photo Editing, Color Correction, & Retouching
VMG's CEO and Founder, Kelly Sparks, has a side hustle called Queen Bee Mixology in which our team does fantastic photography of the cocktails she mixes up.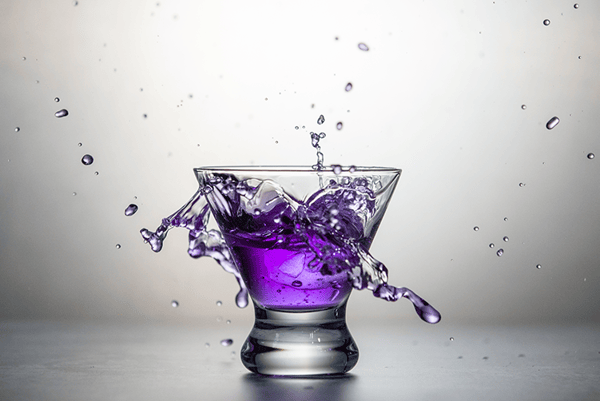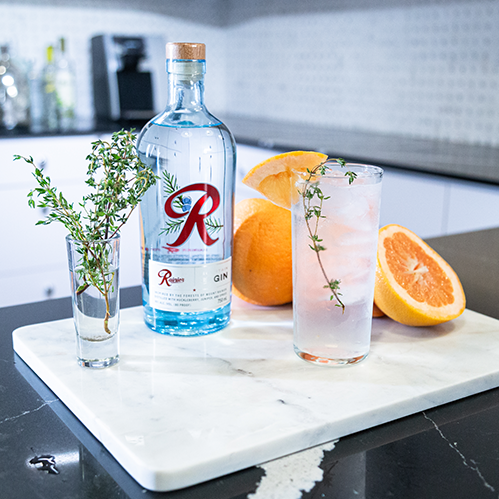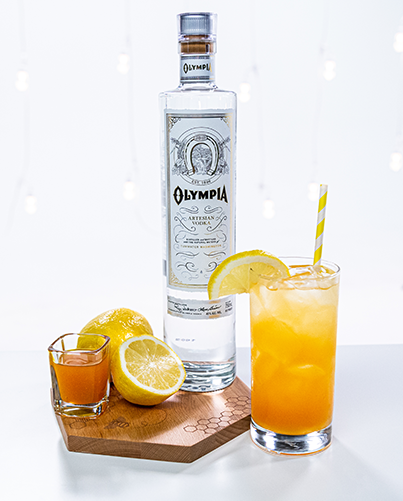 And take a look at how we created the illusion of items floating in the air with this fun behind-the-scenes video.
VMG Service: Content Marketing
This is a newer service offering for VMG, but it's something we are really passionate about. We implemented a content marketing strategy, ourselves, more than a year ago and have seen incredible results. We simply cannot recommend this strategy enough. (Yes, this is coming from the content manager whose life and blood is content marketing, but I swear, I'm not the only one on our team who understands the value of it.)
Content marketing is a strategic inbound marketing approach focused on creating and distributing valuable, relevant, and educational content digitally to attract, retain, and qualify potential new leads. It utilizes search engine optimization best practices so that potential customers find your business instead of the other way around.
The benefits of producing and providing educational resources such as articles, videos, infographics, and eBooks, is a two-way street: it's helpful for the target audience in their own research and for your company's workflow and sales pipeline.
Our services include:
LinkedIn Profile Optimization
Website Review & Optimization
Digital Brand Audit
Pillar Page Copywriting & Design
Content Design (E-Books, Infographics, Social Media Posts)
Content Creation (Website Assets, Downloadable Offers, Video, Articles, E-Mail Templates, etc.)
This year, alone, VMG has seen our overall website traffic increase 473%, and our organic web traffic increase 1,424% due to our content marketing efforts, and we want our clients to experience similar growth.
If you're interested in learning more about content marketing, be sure to check out the resources below (and just so you know, yes, this article is part of a content marketing strategy 😊)
Whether you're looking for a full-service strategy or just someone to keep the content flowing, we're here to help you help your customers.
FREE DOWNLOAD: Content Marketing 101 Worksheet
VMG Service: Creative Concepting and Development
This service is one that, more often than not, is grouped together with our other services such as video production, animation, and design.
Do you need a big idea? We've got 'em. Our creative director holds 11 Emmy Awards and will use his many talents to align your goals, messaging, and desired look and feel to a creative concept that will capture attention and resonate with your audience.
No topic is too abstract; we can distill anything from extremely technical product features to internal company updates into a concept and script that is understandable, relatable, and memorable.
By combining strategy with imagination, we come up with creative ideas that not only achieve your business goals but entertain your audience to keep your name top of mind.
What do creative concepting and development services look like? It can be a combination of several things such as:
Creative Intake & Brief
Creative Concept
Approach & Execution Strategy
Development: Persona Research / Character Profiles
Competitive Analysis & Research
Creative development is often overlooked, but it's extremely important and often the stepping off point for each new project such as a video or animation. It's essential to give this stage time and consideration to help outline the projected timeline, budget, vision, and expectations of a particular project.
FREE DOWNLOAD: Creative Messaging Brief
VMG Service: Marketing Strategy
Rounding out our service offerings is marketing strategy, which is another service that often works in tandem with the creative content deliverables we offer at VMG Studios.
Your top-notch creative content requires an equally dialed-in marketing strategy to cut through the noise. The most amazing creative campaign assets in the world won't make a difference if the intended audience won't see them, so we look to help our clients determine the best game plan to accelerate their message, hit their target, and drive meaningful action.
We do this by gathering audience insights, identifying key platforms, determining messaging, strategizing deployment, and optimizing your content for maximum impact through services including:
Audience Segment Research
Channel and Platform Deployment Strategy
Campaign Content Calendar Creation
SEO
Branded Campaigns
Social Selling
We are constantly keeping an eye on consumer trends, emerging strategies, platforms, and software, current events, and more to help our clients pivot accordingly if need be.
Is VMG Studios the Right Fit For You?
VMG Studios is committed to offering transparent, in-depth information regarding who we are, what we do, and why we do it, and we hope you found this article useful in your research.
As you can see, we offer an array of services, and we'd love to step in wherever you may need assistance. If you think that VMG offers the solutions you're looking for, we'd love to learn more about your needs.
Here's another snapshot of our services:
If you're wondering whether VMG Studios is a good fit in regard to a specific budget, you can learn more about our pricing options through some of our educational resources. For context, many of our clients are enterprise corporations such as Microsoft, Amazon, Facebook, and Starbucks, and we primarily support mid- to high-level-sized companies.
We also strive to create true working partnerships with our clients, rather than just being viewed as a vendor. We want you to feel as though we are an extension of your department. Therefore, we hope you see us as a culture fit, too. You can get to know our team members on our social media channels (especially our Instagram staff takeovers!) and our culture page where you can also learn more about our company values.
If you're ready to talk about your creative content needs and how VMG can support your goals, we'd love to connect. Click the image below to schedule an introductory planning conversation and let's start creating together!